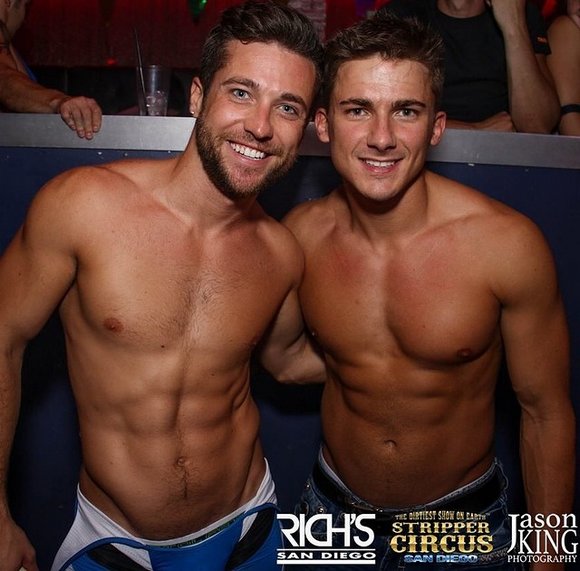 Porter is the sexy Sean Cody model with bright smile and killer body. He did 6 sex scenes so far where he bottoms for Stu, David, Gabe, Jack and Cameron. (This guy is so lucky he gets fucked by so many hot and hunky guys)
Today I found the video Porter uploaded on Youtube where he comes out as a bisexual guy. He also talks about the scar under his lower lip. He was conscious about it. But for me, he looks fine and I like his sexy smile!
I also found a couple of photos of Porter at Stripper Circus at Rich's in San Diego with model Colby Melvin and David (Trenton Ducati's boyfriend).
» Read the rest of the entry..