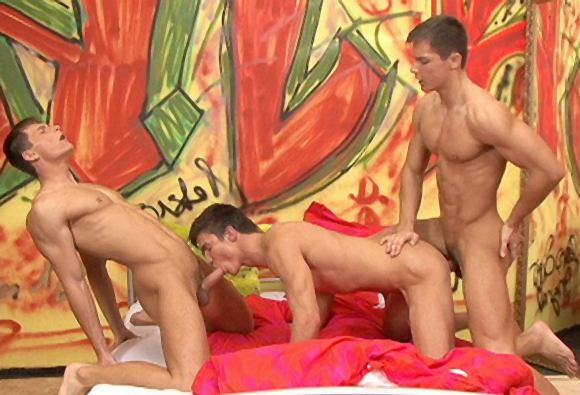 Last February, I wrote about an upcoming movie from Bel Ami directed by gay porn legend Lukas Ridgeston with muscular twins Elijah and Milo Peters in the leading role.
According to BA Boys Archive, Intimate Liaisons is the title of this upcoming Bel Ami movie. The story line is a 'dream' by one of the Peters twins, with the other acting as his "other self," in the mirror who guides him to watch sex between different pairs of models.
In the fourth scene, released by BELAMIONLNE.COM, we finally see the Peters twins in anal scene. They take turn fucking Dario Dolce.
» Read the rest of the entry..