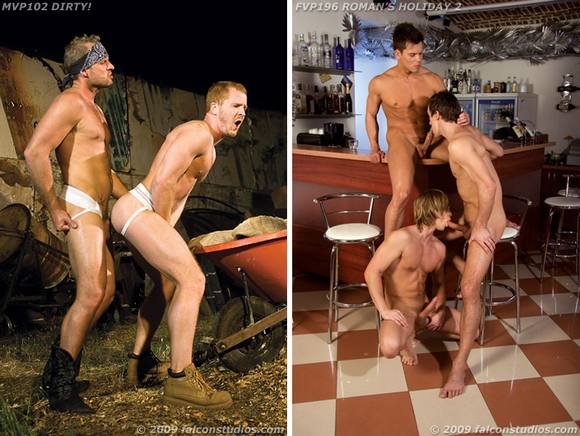 Looks like FALCON XXX is changing the way it releases videos. For the latest movies: Dripping Wet 2 and Road Trip, Vol. 11 – San Francisco, members can watch each sex scenes coming out every weeks before the release of full-length movies! We don't have to wait a long hiatus between the release of each movies any more.
Now, FALCON XXX releases 2 sex scenes from Mustang Studios' upcoming movie DIRTY! and Falcon Studios' Roman's Holiday 2
In Roman's Holiday 1, Falcon Exclusive porn star Roman Heart traveled down to Argentina and got double-fucked by then-boyfriend Pedro Andreas and Daniel Marvin. This time in Roman's Holiday 2, Roman journeys to Prague to have sex with Eastern European porn models. Starting with threesome!
The first scene from DIRTY! features porn veteran Scott Tanner fucking red-head porn star Blu Kennedy.
» Read the rest of the entry..