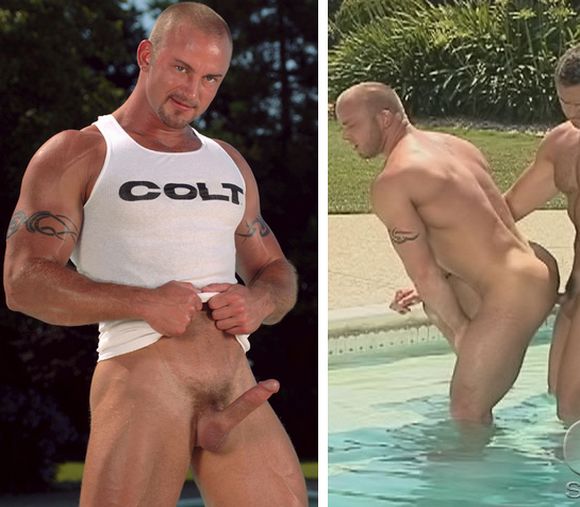 The last time I saw this hunky COLT Man was in a movie HAWAI'I back in 2007 and I thought Gage Weston left porn business along with his then-boyfriend Luke Garrett. Gage had some non-porn appearance on season 2 of Bravo's Workout and A&E's reality show Obsessed.
Now, looks like this muscular model Gage Weston just followed bottom boy Brian Hansen back to gay porn. He wrote on his BigMuscle profile: I am still modeling for COLT as Gage Weston! I haven't done anything with them for the past couple years, but have just recently started doing some work with them again.
Current COLT model Nate Karlton also mentioned working with Gage in the next COLT release. Nate recently posted these behind the scenes photos on his blog.
» Read the rest of the entry..