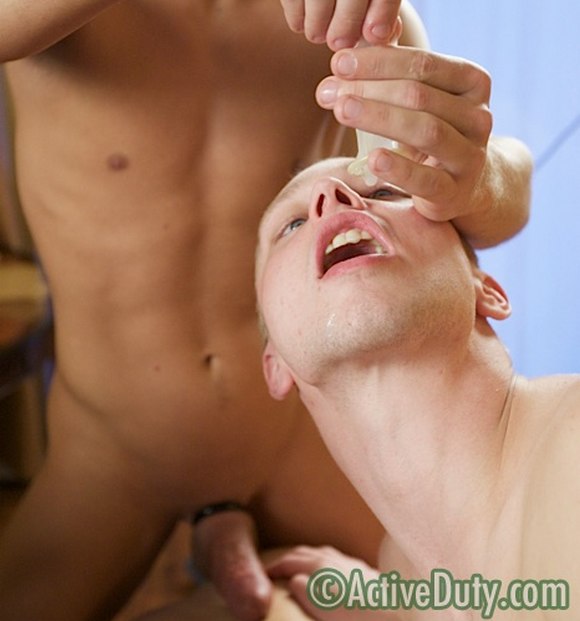 Do you think this was an accident or they had planned for it? In the latest video from ACTIVEDUTY.COM which is the first scene from upcoming new release Gung Ho 3, Shawn who flip flop fucked with Kaden in Double Time 6 and appeared on Sean Cody website as Glen, has a hot three-way fuckfest with veterans Chaz and Brian.
Shawn bottoms for Chaz then fucks Brian. Shawn cums while his cock is deep in Brian's hole, filling the condom with a huge load. Shawn takes the condom and squeezes out his load right down into Chaz' mouth. Chaz takes most of the cum and then kisses Brian and Shawn in a three-way tongue fight that shares the reward with everyone.
» Read the rest of the entry..