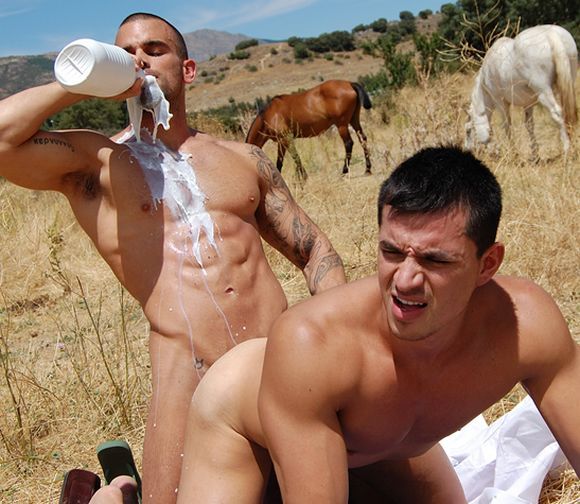 Newcomer Eliad Anastos made his porn debut last July with a gladiator-themed porn video S.P.Q.R. This time in his second scene, he bottoms for Damien Crosse in an Arab-themed video titled Haleeb (Milk) from Stag Homme Studios.
This scene is the works of sex art. I like the setting, the background and the splattering of white milk all over the screen as Damien rims, fingers, and fucks the hell out of Eliad. The picture above should be use in ad campaign to promote milk, by the way.
» Read the rest of the entry..