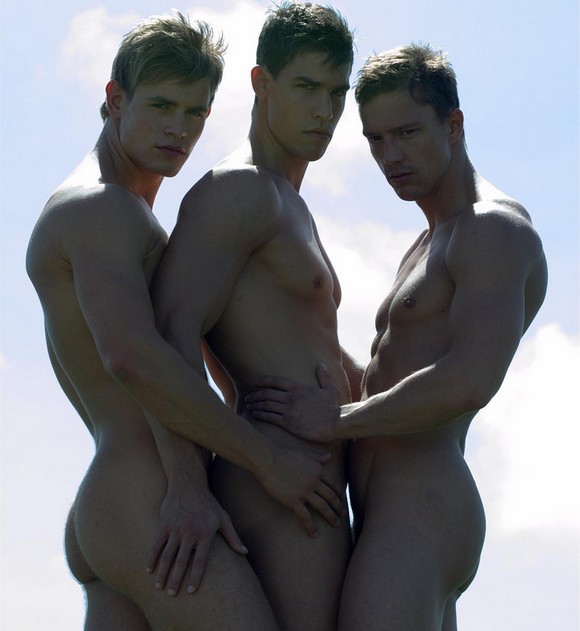 Bel Ami owner George Duroy was in a chatty mood and gave his members a sneak peek at what's to come at BELAMIONLINE.COM (along with his sense of humor).
I guess we traveled more than enough lately. Summer program is mostly in Central Europe – Luke and Johan are shooting 16 part travelogue for Kinky Angels. We are shooting An American in Prague 2 (after 15 years) with Mick and Kevin. As for the twins there are still several scenes left unreleased. There are 4 more American boys coming in May (two of them twinks for KA). Eliot is right now shooting castings in Madrid, Spain. He's just send me pics of cute Cuban boy with huge dick. ( I told him to kick him out – you prefer smaller ones). What else ? Ah – Mick decided to have a sex change, so he can take part in Miss America pageant – but that's a minor news. GD
I wish that my porn crush Chad Logan would be one of those new American models.
For now, check out this sexy "Heaven and Hell" photo shoot and behind the scenes videos of Bel Ami gay porn stars Kris Evans, Dolph Lambert, Luke Hamill and Sascha Chaykin in Brazil.
» Read the rest of the entry..