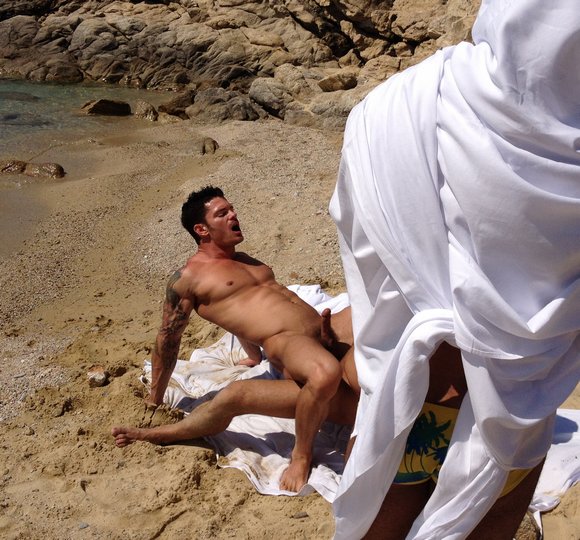 Here are some more behind the scenes photos from the set of Lucas Entertainment's movie Awake shot in Mykonos. I can't wait to show you guys hardcore photos of sizzling sex scenes they shot there. Just wait a little longer, the movie will come out September 14th.
Watching Mitchell Rock gets fucked on Elia beach was definitely among the highlights of my trip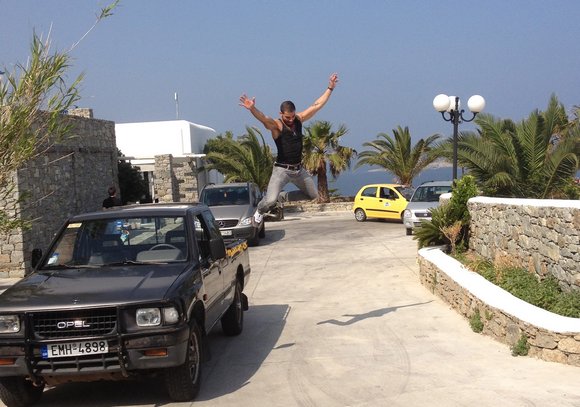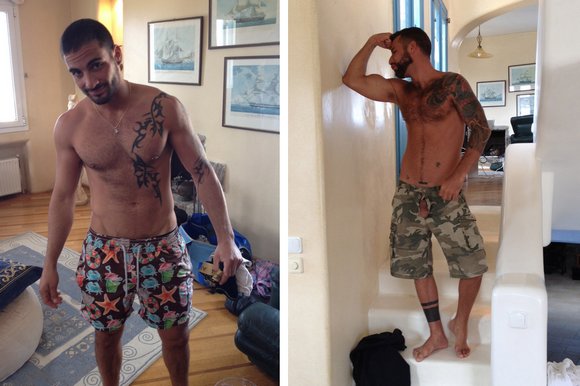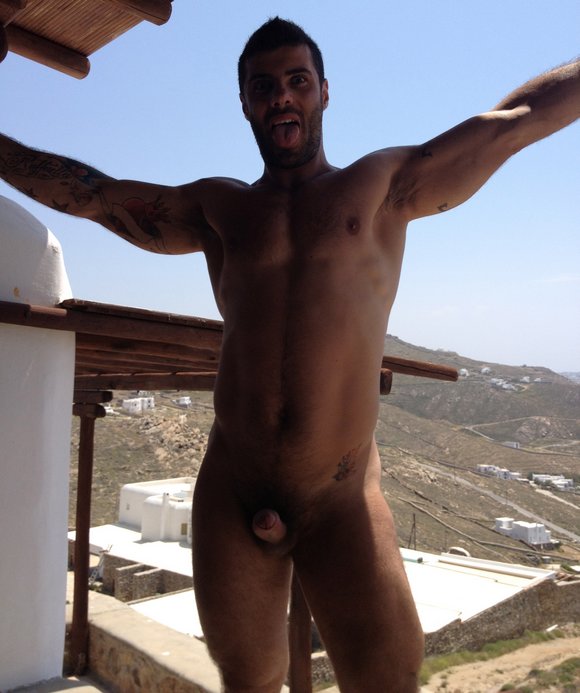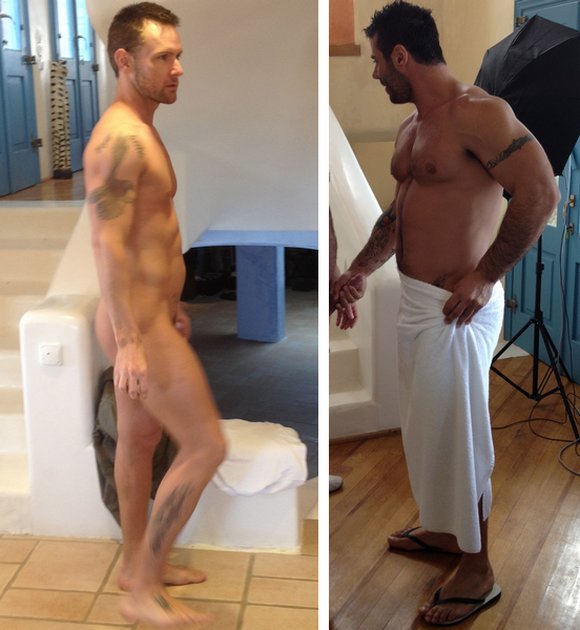 Lucas Entertainment exclusives Edji Da Silva and Mathew Mason playing with Petros the pelican in Mykonos Town. Be careful Edji!
Adam Killian takes over the interrogation chair as he grills Vito Gallo and Dylan Hauser before their sex scene. Memphis-born Dylan talks about prior reservations in doing born and how he came to accept the sexual exploration and voyeurism involved. Vito assures his scene partner that he is "gentle creature" and past scene partner Adam Killian confirms that Vito was calm in their scene until he really pounded Adam's ass in the end. Dylan gets excited about what is to come and begs Vito to fuck him good.
Go on the set in Montreal with Brandon Jones and Manuel DeBoxer! Brandon's boyfriend, Lucas Exclusive Adrian Long, joins the men and finds out more about the man fucking his lover. It's all in hot, good fun as the guys prepare for their pounding scene.
Go behind the scenes with look-a-like "brothers" Damien Crosse and Lucas Exclusive Johnny Venture. See how the guys get turned on and what they think of each other before and after their sex scene!
Tags: Adrian Long, Behind the scenes, Brandon Jones, Damien Crosse, Edji Da Silva, Lucas Entertainment, Manuel DeBoxer, Mathew Mason, Mitchell Rock, Mykonos, video