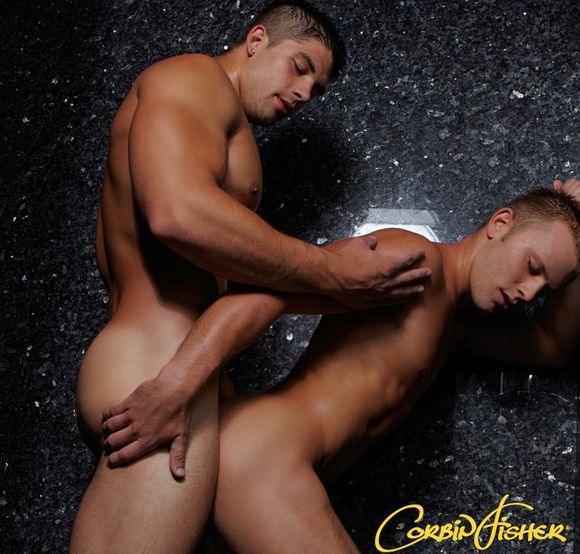 Big dude with big cock AIDEN (aka Roman at Sean Cody and Gage at ChaosMen) is the latest addition to Corbin Fisher Dean's List. His nickname for the site is "The Gentle Giant".
This 23-year-old stud is a self-professed geek, who loves Godzilla and comic books but he's definitely not built like a nerd. He's built like a super-hero!
In the latest video, Aiden fucks Cameron until the smaller guy cums while getting pounded.