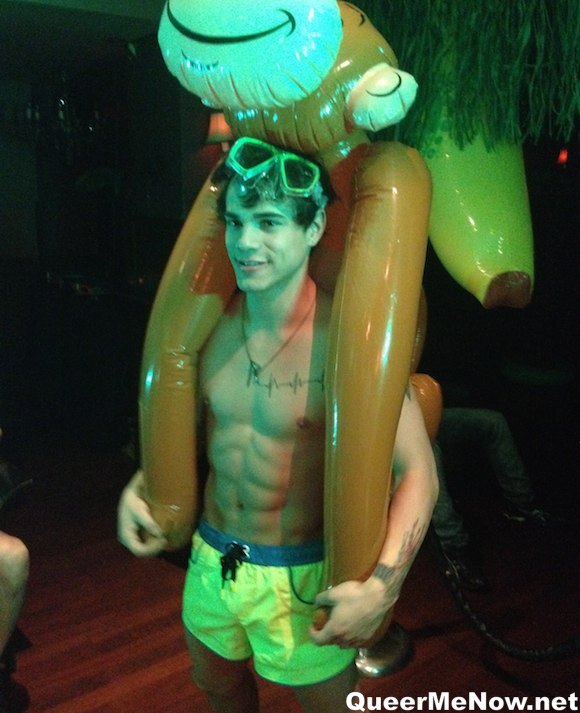 In case you haven't already known, I'm on vacation in The U.S. I went to San Francisco (Hot House & Kink Men), The Phoenix Forum in Arizona, Las Vegas (Corbin Fisher & Gay Room). I think it's a great mix of leisure and work. I did all these tourist stuffs (which I didn't blog about) and I also visited many porn studios and met many hot porn stars.
Right now I'm in New York and on Friday night (April 4th), I went to Berlin Fridays Party at Providence Nightclub hosted by COCKYBOYS. It's nice to hang out with Jake Jaxson, Benny Morecock and hot CockyBoys models Levi Karter, Dillon Rossi and their newest model Tayte Hanson.
Now I understand why everyone likes Levi Karter, he's the friendliest guy and needless to say, I'm having a porn crush on Tayte Handson now. This guy is so cute, has infectious smile and very friendly.

» Read the rest of the entry..