Dominic Ford just released the issue #3 of his popular ADULT An Interactive Magazine. This issue has sexy Spencer Reed on the cover.
To download the magazine, just log in at iReadAdult.com and press the download link. This month, we bring you exclusive interview with famed director Chi Chi LaRue, photographer extraordinaire Tom Bianchi, and tell you about a new documentary about Chuck Holmes.
And don't forget to watch the latest video from Dominic Ford, the flip fuck between Chris Tyler and Tanner Wayne. And thanks you so much Dominic Ford for letting Chris Tyler keeps his sexy chest hair!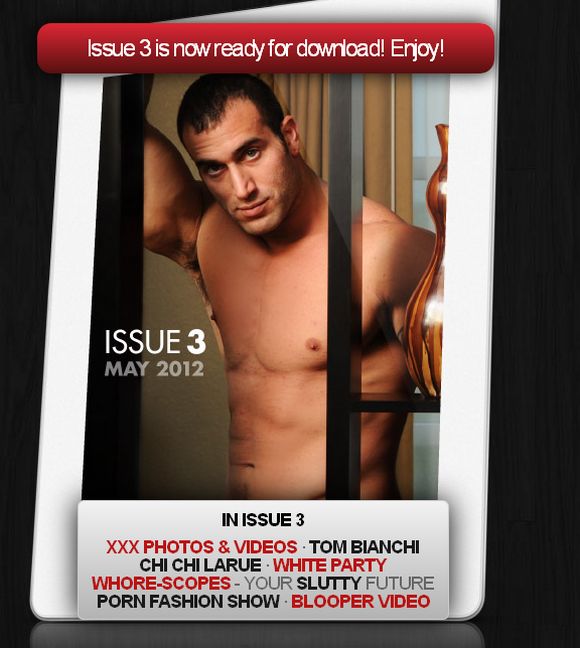 After a long workout, Chris Tyler and Tanner Wayne find themselves in the locker room at the same time. It's clear from Chris' bulging muscles that he had a long workout, and Tanner is clearly interested in seeing more! Chris is happy to show him, and they fuck intensely in the locker room, each taking a turn fucking the other!
+ Chris Tyler and Tanner Wayne Flip Fuck