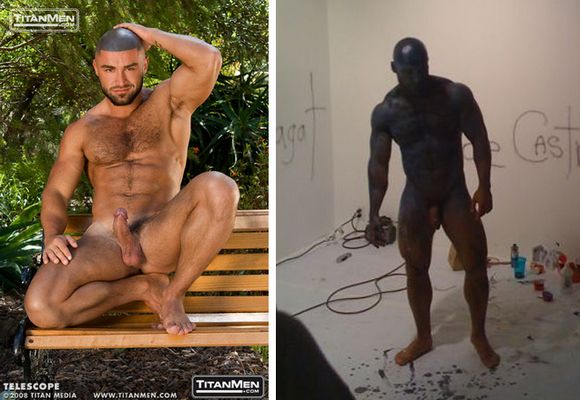 My OH My! I don't think I'm ready for this… Zombie Porn. And according to Bruce LaBruce (director of porn classic Skin Gang) "Zombie porn is practical: you can create your own orifice!" My opinion? – EWWW!
He has pulled together the funding for an Untitled Hardcore Zombie Project, shot in LA, and starring one of the biggest names in the adult entertainment industry. The identity of the featured star was announced at the opening of his Peres Projects show on May 23rd. It's gay porn star Francois Sagat!
Francois Sagat just posted lots of behind the scenes photos from the set of this Zombie Project on his blog.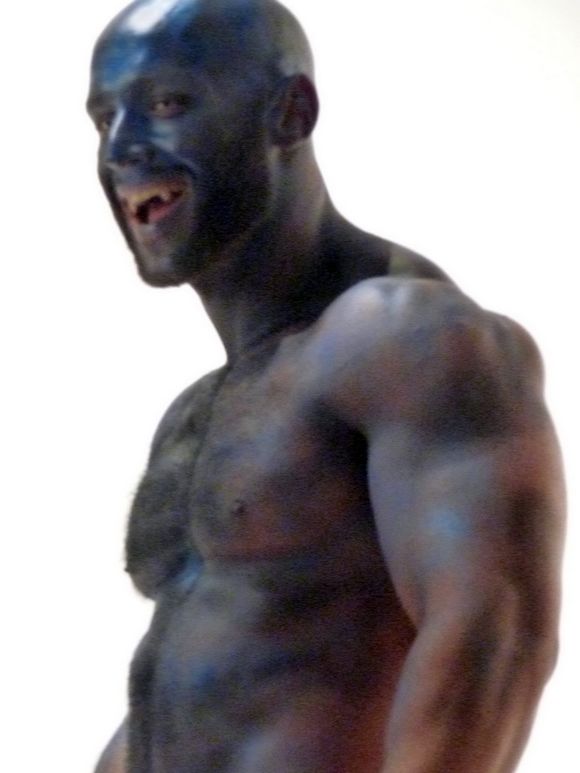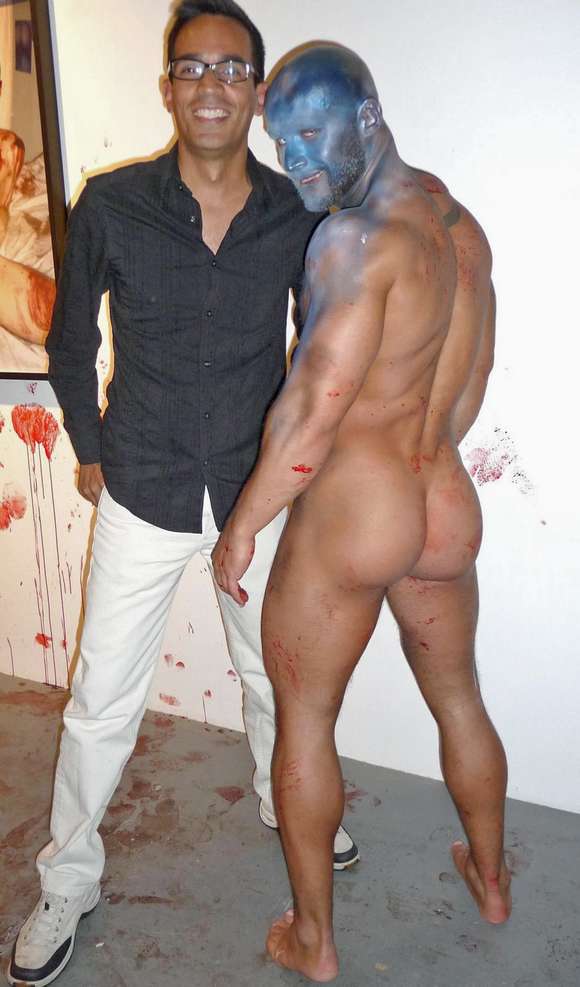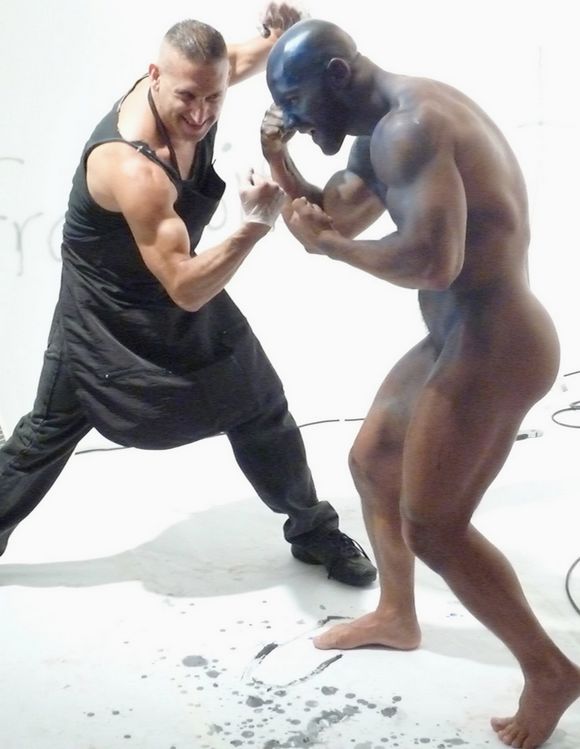 + More Francois Sagat Zombie Photos (If you dare!)
+ Francois Sagat XXX Photos | XXX Movie List
+ Watch Francois Sagat XXX Movies ONLINE