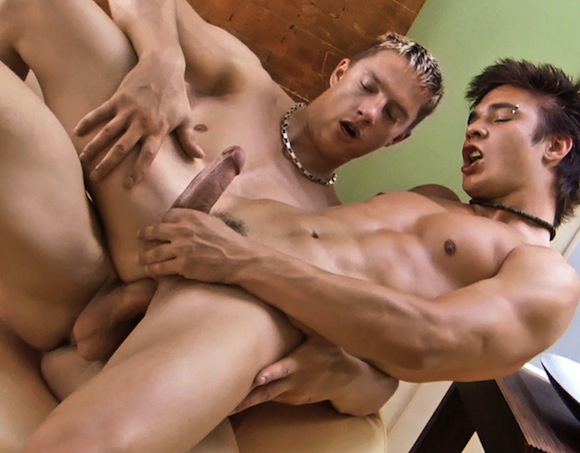 + Watch two muscular Bel Ami models Sascha Chaykin and Dario Dolce fucking at BELAMIONLINE.COM.
+ Hot video of Anthony Romero masturbated in a dressing room.
+ Seen: Porn Stars Tommy Defendi, Kennedy Carter, Jesse Santana and more at BPX: Black Party Expo.
+ Here is a little treat from Monroe-land for all you dirty bunnies out there. Porn star Skye Woods lays the golden egg.
+ Rest stop confidential: Across America, countless men are meeting up for sex in highway bathrooms. Conner Habib was one of them. Here's why.
+ More XXX News
+ Brad Benton left porn years ago to become mainstream actor Dylan Vox. He starred in The Lair, Battle of Los Angeles and Vampire Boys. And now he's shooting porn again with COCKSUREMEN.COM. In this scene, Brad Benton bottoms for Marco Rochelle.
+ Bryce Star, Phillip Aubrey, Phenix Saint and tons of porn stars at Sold Out Clothing's 1st Anniversary.
+ Hot! Raging Stallion exclusive Derek Parker go-go dancing at Big Bad Wolf.
+ Here is a photo of a drawing Francosi Sagat did for a charity event named Angel Vs AIds.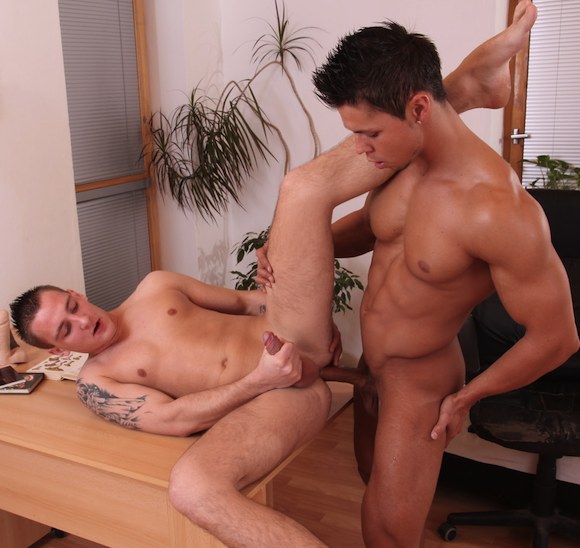 + Former Bel Ami model Ennio Guardi tops John Parker bareback at BREED ME RAW.
+ Rod Daily's sexy photos in Andrew Christian underwear.
+ Hot photos of power bottom Scott Carter.
+ Porn stars Jessie Colter, Trey Turner, Anthony Romero, Austin Wilde and cute dogs.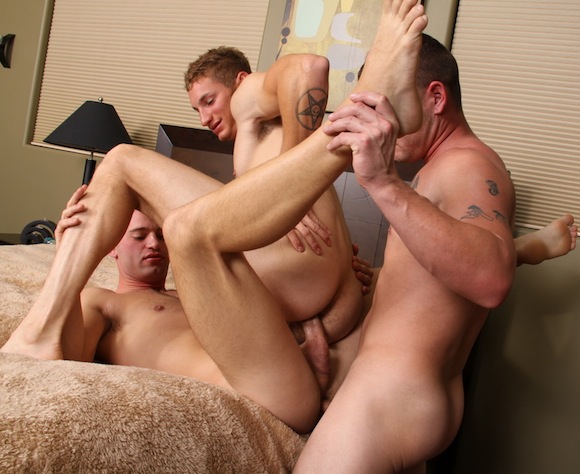 + Hot threesome between Patrick, Ransom and Troy at Chaos Men.
+ Jay Roberts in Invincible Rubber Ad Campaign.
+ Jesse Santana at Hookies Awards.
+ Hot! Alex Marte and Tate Ryder at Gigolo XXXtra Disco Action.
+ Cause Of Death Yet To Be Determined In Death Of Corbin Fisher's Sean.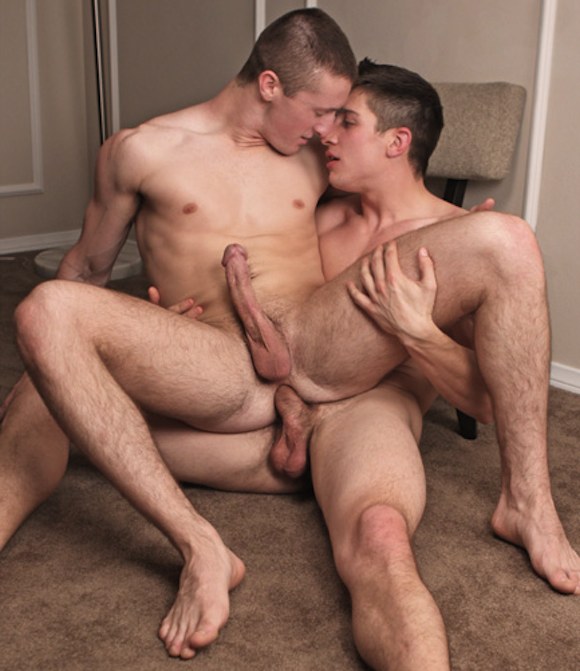 + Watch Calvin fucks newcomer Brice bareback at Sean Cody.
+ Christopher Daniels on Incubus 2 – Best butthole/grape ass eating experience EVER.
+ Tom Cruise Jaxx Off in 'Rock of Ages' Trailer: VIDEO.
+ MTV's Abram Boise full-frontal naked [video].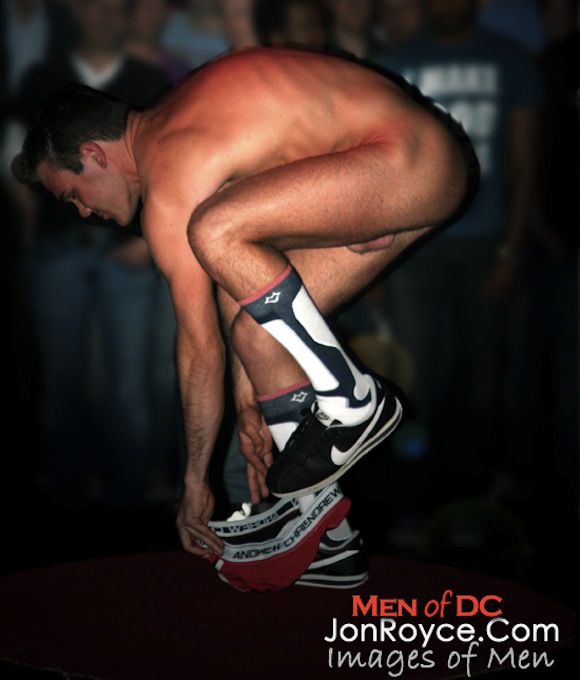 + D.C. Male Escort Leon Knight Strips Naked and Wins Male Stripper Contest.
+ Porn Infographic: Top Porn Genres, The Porn Payscale & Kinkiest Fetishes.
+ Pablo: Very hot London boy with fab body, huge cock and kisser.
+ The Flaming Gayness of Musclehunk Twins.
+Random Hot Guy photos of the day: Ridiculously cute guy in black vest playing ball on South Beach in Miami.