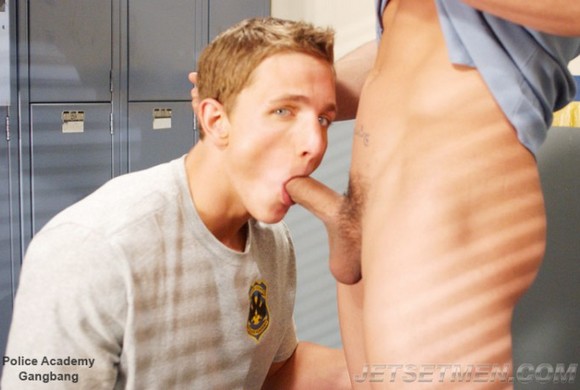 I posted some behind the scenes photos from Jet Set Men latest movie titled POLICE ACADEMY GANGBANG two weeks ago. Today I've found these first official photos from this movie on Jet Set Men Blog. This movie looks really HOT!
POLICE ACADEMY GANGBANG has 3 sex scenes: Jet Set Exclusive porn star Landon Mycles gets fucked by Topher DiMaggio, Jason Adonis fucks Marcus Steele and the final orgy/gangbang scene with Landon Mycles' best buddy from Next Door Studios and fellow Jet Set Exclusive Dylan Roberts as the "lucky" bottom boy. Good for him! Since he was left out of Pizza Boy Gangbang while his buddy Landon Mycles got all the attention LOL!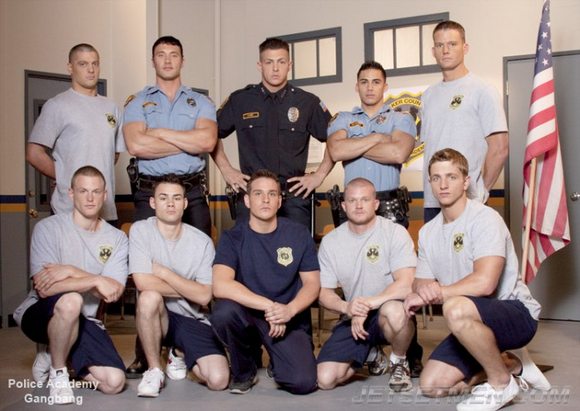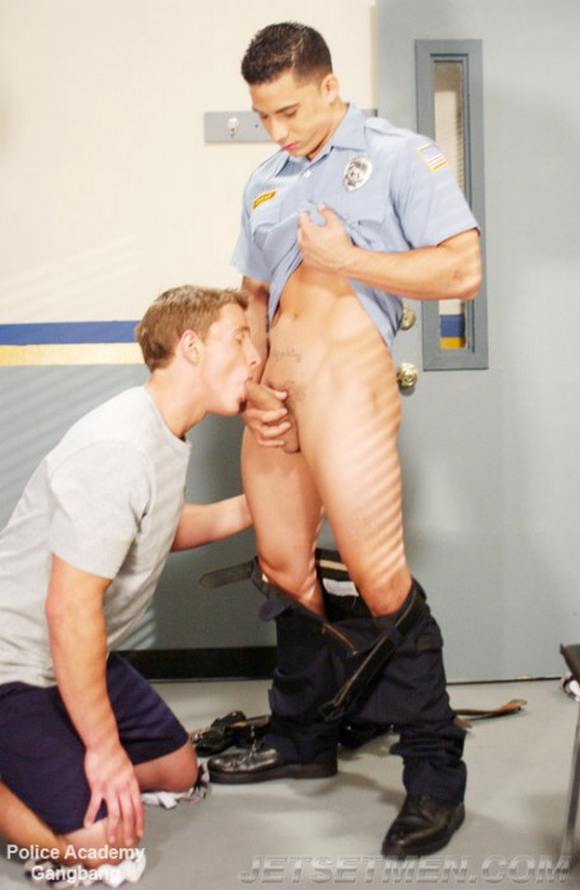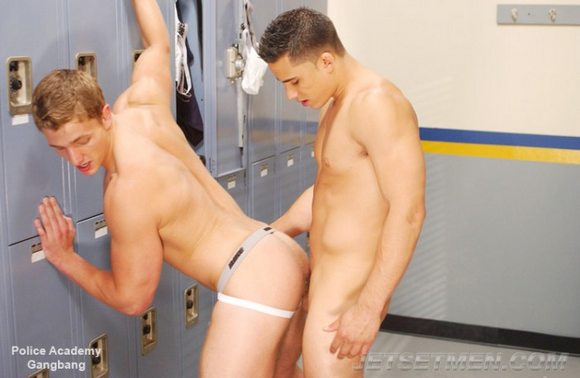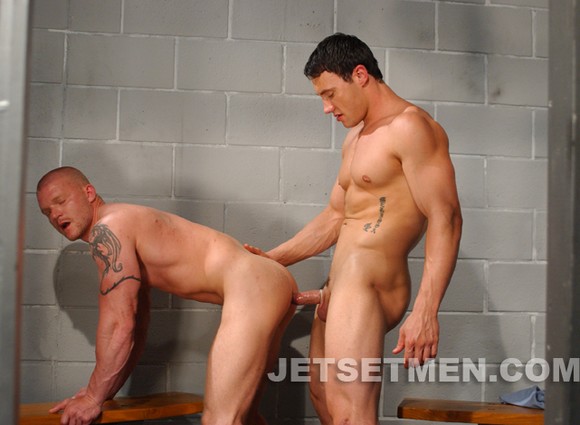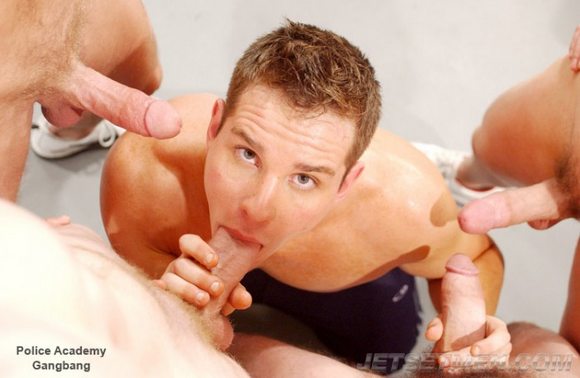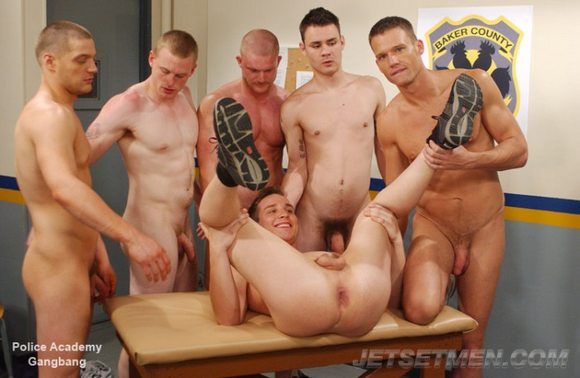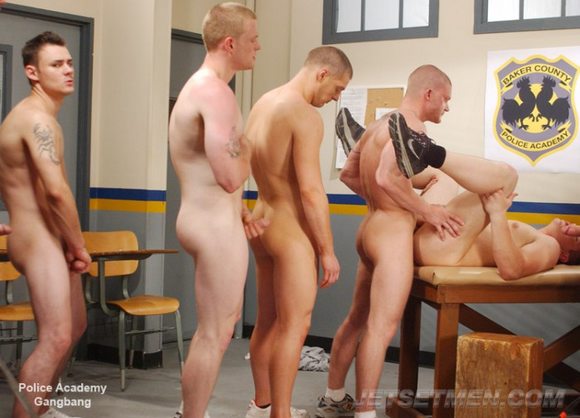 Highlights (via Jet Set Men Blog):
# Back by Popular Demand: Jason Adonis illustrates the rules of authority for Jet Set Exclusive Marcus Steele.
# Reality Star Steven Daigle of Big Brother appears as the Cadet who studies hard and takes it hard in the Police Academy.
# Newly signed Jet Set Exclusive Andrew Blue shows off how he loves topping and bottoming in his movies.
# The full cast of "Police Academy Gangbang" is: Josh Logan, Marcus Steele, Jason Adonis, Topher DiMaggio, Landon Mycles, Steven Daigle, Davin James, Brandon Bangs, Andrew Blue and Dylan Roberts.
# Overall there are 18 cumshots in 3 full sex scenes including a 6 on 1 gangbang with Dylan Roberts taking every dick in the room.
+ Police Academy Gangbang – Behind The Scenes
+ PIZZA BOY GANGBANG | JERSEY SCORE | GETTING LEVI'S JOHNSON
Tags: Andrew Blue, Brandon Bangs, Dylan McLovin, Jason Adonis, Jet Set Men, Joshua Logan, Landon Mycles, Marcus Steele, orgy, photos, Steven Daigle, Topher DiMaggio