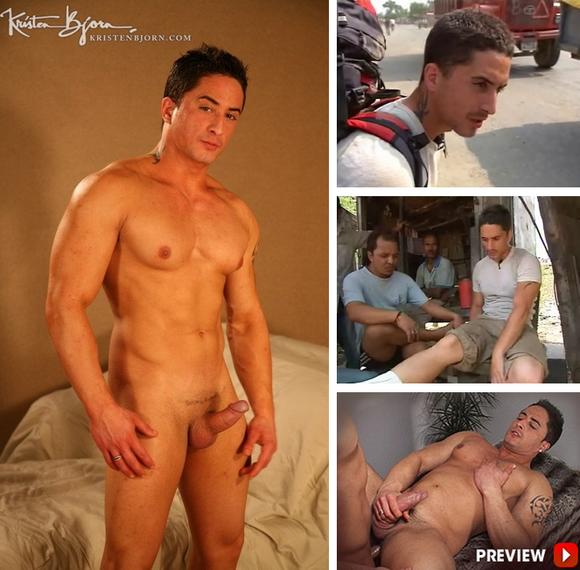 I found this news on Kristen Bjorn's Blog:
Meet Xavi (Robinson) before he caused such a stir on Spanish television and set the blogs on fire with curiosity about his past. Xavi is currently a contestant on the Spanish reality show Pekin Express. The shows premise is loosely based on the US version of The Amazing Race. You can see Xavi's true reality pleasures at our Web Videos 25, 108 and 143. After word leaked out about Xavi's past the bloggers went wild with chatter and curiosity and skyrocketed KRISTEN BJORN website to number one in Spain. Check out Xavi's (Robinson's) hot action here before he went "Reality"!
Well, another reality star with gay porn past. You guys remember muscular Bel Ami model Tommy Hansen [Ethan Clark fucks Tommy Hansen] in Czech Big Brother reality television show, right? At least Xavi is open about his homosexuality and about being a stripper on this show. Oh, he and his boyfriend also look cute together. To bad they were the fifth contestants eliminated.
As a porn actor, Robinson is versatile and you can watch him fucks and gets fucked in 3 videos on Kristen Bjorn's Casting Cough.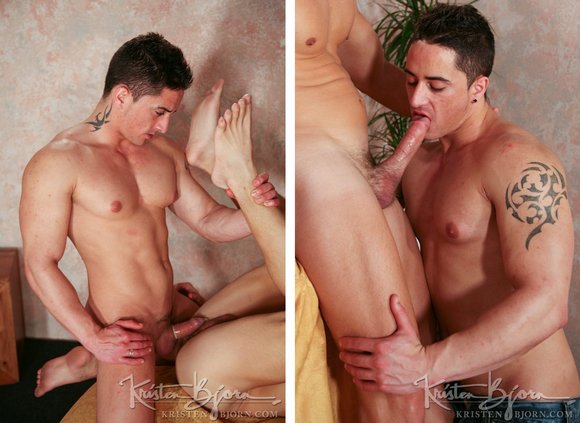 + Watch Robinson (Xavi) in XXX Action | Interview [translated]
+ More videos from Pekin Express