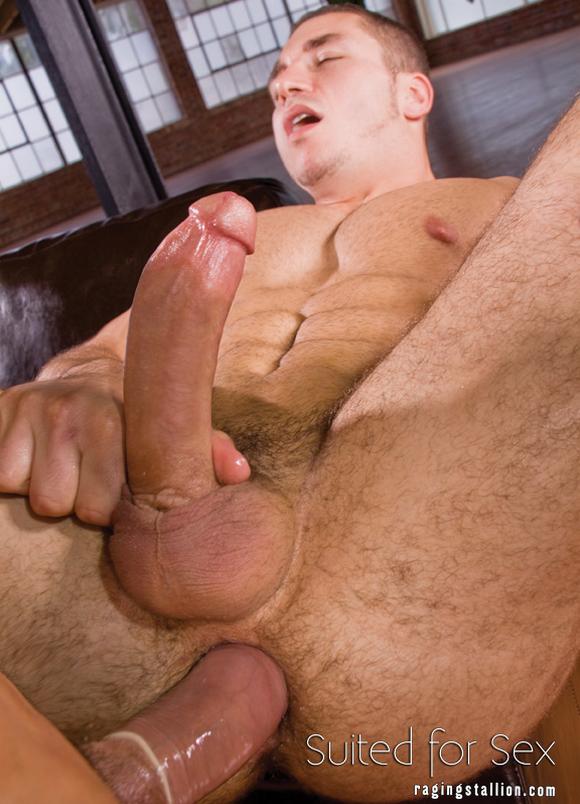 And this time they use condom!
The first time I saw muscle-bottom Marc Dylan, he's called Chris Gabriel and he got fucked bareback by by Vic Stone and Kirby Thomas in a movie called Bareback Me, Please! by SX Video. So Vic was among the first guys who took Marc's "porn" cherry.
Now that bareback star Vic Stone becomes Steve Vex and using condom in Raging Stallion's Woodshop. Marc Dylan has been reunited with Vic Stone or Steve Vex again. This time Vic/Steve fucks Marc Dylan with condom in a new movie SUITED FOR SEX.
This is like a third time Marc stars in suit-and-office theme porn. He also wore suit and tie in Executives by Lucas Entertainment and Office Cock.
Check out some hot preview pictures from Raging Stallion's SUITED FOR SEX below. Note that Shay Michaels' bubble butt looks AMAZING getting pounded by Tom Wolfe.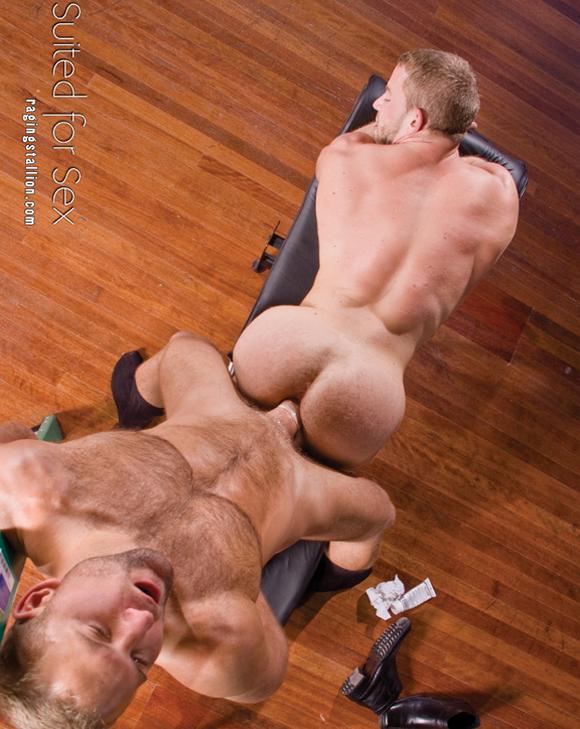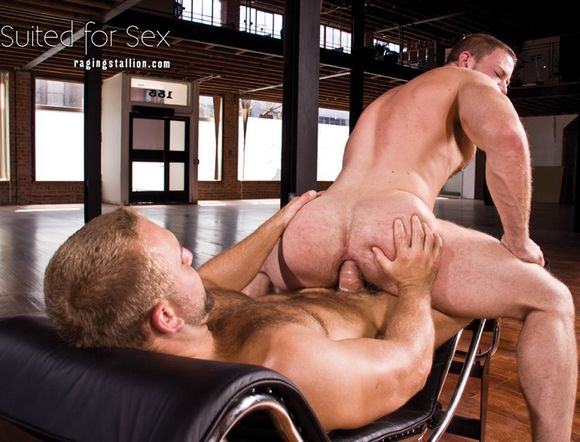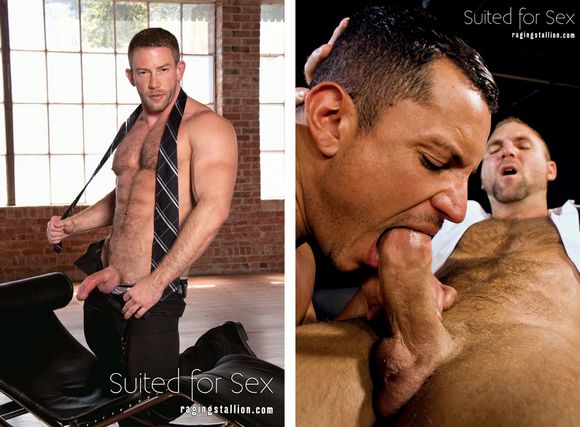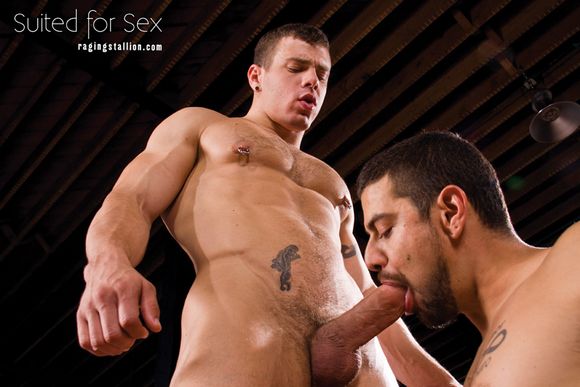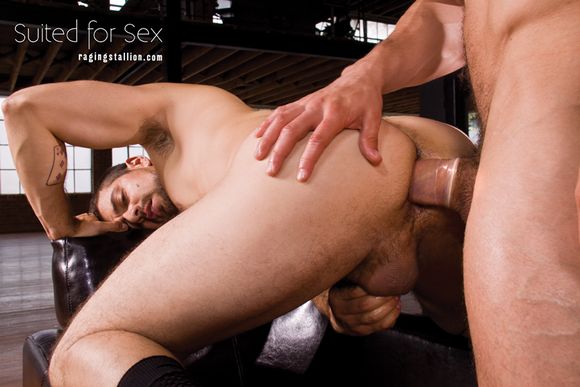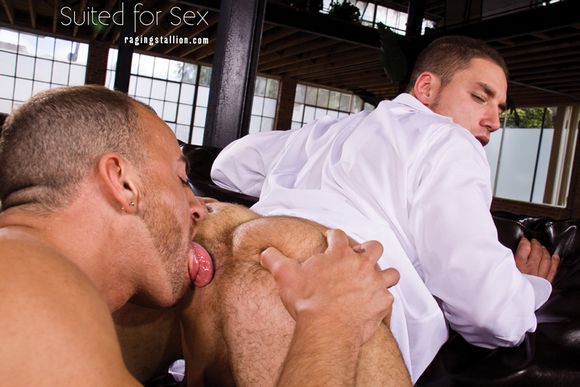 + Watch SUITED FOR SEX Movie Trailer
+ More of Marc Dylan | Vic Stone | Shay Michaels