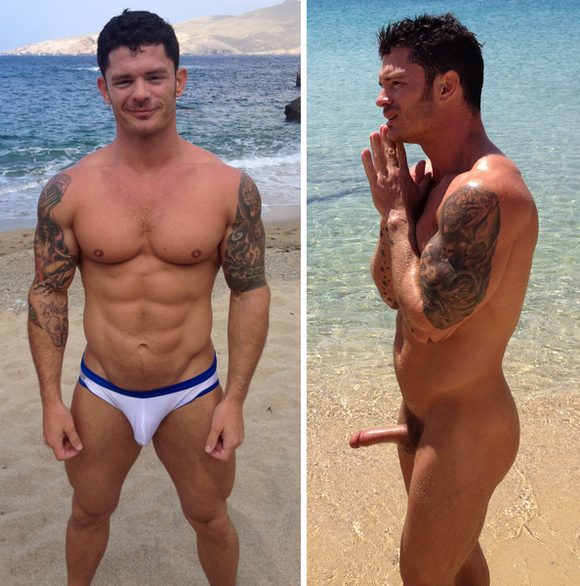 First, to answer Fre and gayhunk question, I'm sorry to confess that I didn't get lucky with anyone in Mykonos

I didn't sleep at the villa (it's full), I stayed at a hotel and a driver picked me up in the morning and dropped me back at night each day.
Constant readers know that I like muscle/bodybuilder bottoms and I have a porn crush on Mitchell Rock for a very long time. I first blogged about him and Adam Killian back in 2008 and covered his porn debut in 2009. You can't imagine how excited I was when I know that Mitchell Rock was in Mykonos and shooting porn for Lucas Entertainment. It's amazing to finally had a chance to meet one of my porn crushes in person. I think he's in his best physique. Oh and it didn't hurt that Mitchell loves to walk around the villa in sexy underwear and sunbathe naked

And you know what? Mitchell Rock is freakin' CUTE in person. "Cute" might sound like a weird way to describe musclebound stud like him but he's so cute and adorable. It's his very first trip abroad. So Mykonos and Greece were new to him as porn set were new to me.
He's also a great performer and has tons of B-roll in the movie Awake. Too bad I can't reveal the names of his scene partners yet. One of them tops Mitchell in a very hot outdoor scene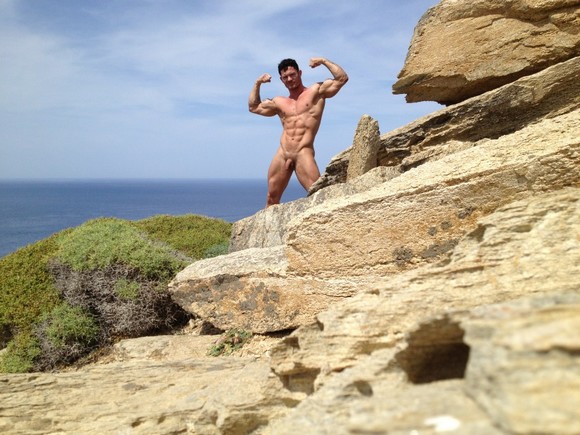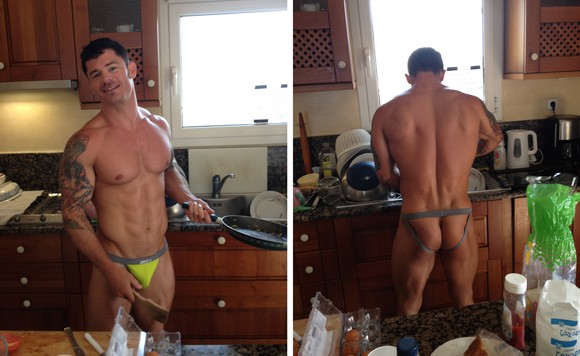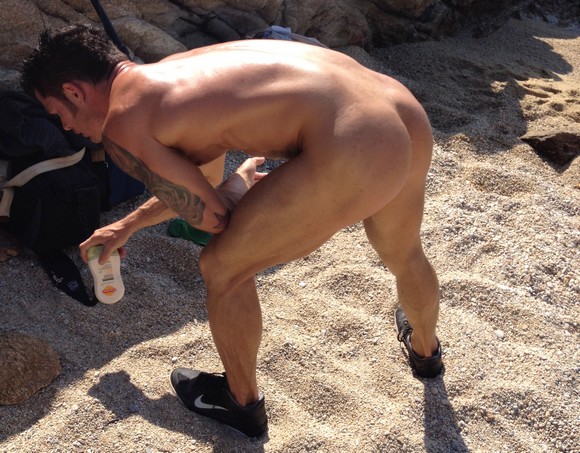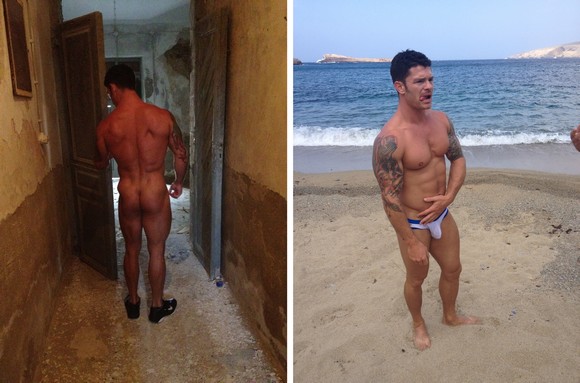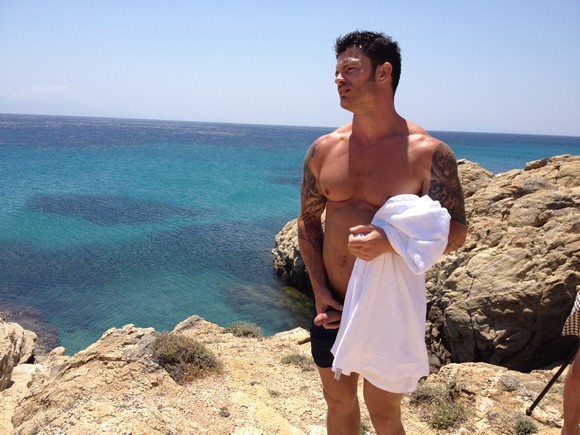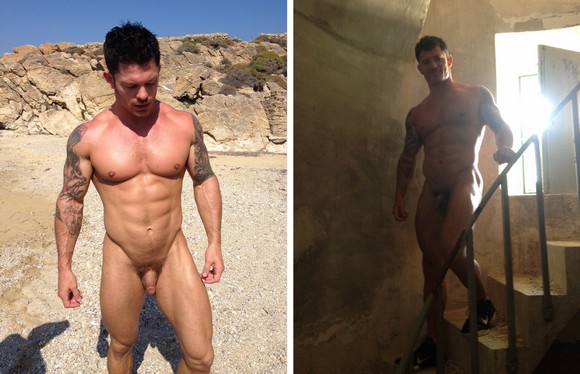 + Behind The Scenes Coverage of Lucas Entertainment Porn Shoot in Mykonos
+ More of Mitchell Rock