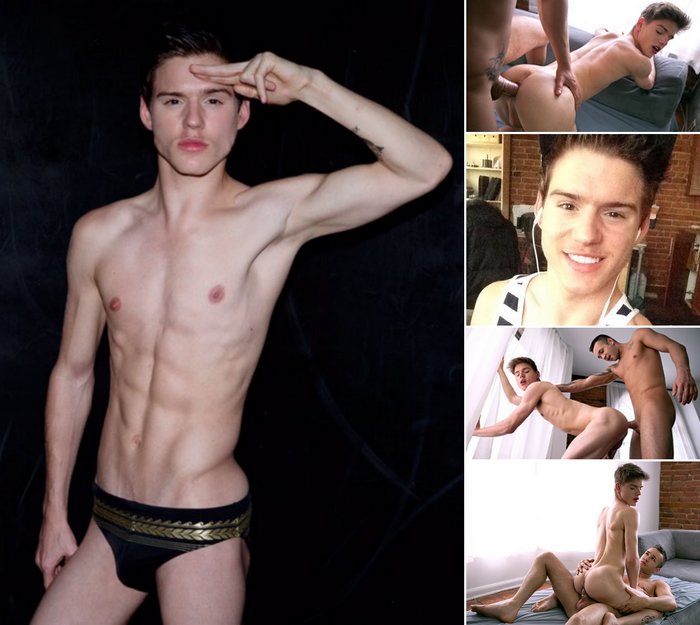 Director Jake Jaxson just announced the latest CockyBoys exclusive model and his name is Lev Ivankov. This cute twink surely will fit perfectly with the rest of the CockyBoys models. Lev made his porn debut last July in the sex scene from VideoBoys, Lev Ivankov gets fucked Sonny Stewart. The quote below is the info about Lev from VideoBoys.
Lev Ivankov grew up in a small town in the north of Quebec so he speaks just like a French Canadian boy. But with his fair hair and Eastern European facial features he doesn't look like one. That's because Lev was born in Russia and came to Canada when he was just two years old. So, although he has adapted completely to life in Canada, he's always felt just a little bit out of place.
Lev Ivankov will make his first appearance on COCKYBOYS.COM very soon. It looks like he has already shot a couple of scenes with CockyBoys. I think one of his scene partners is Allen King.