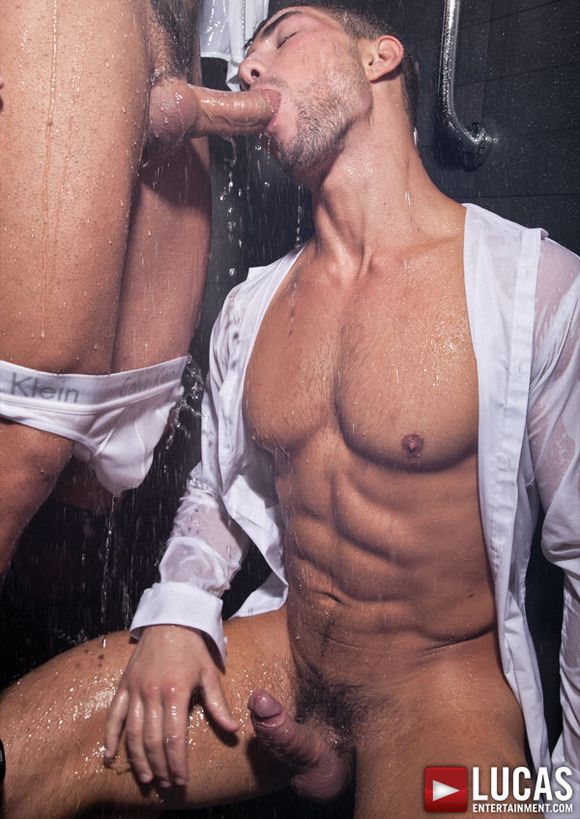 Lucas Entertainment just released the first scene from its new movie GENTLEMEN 10: ELITE CLASS and this video features two hot European gay porn stars Marco Rubi and Donato Reyes. Both guys have amazing bodies and they show their versatility in this scene Marco Rubi and Donato Reyes take turns fucking each other.
GENTLEMEN 10: ELITE CLASS is full of hot international porn star cast – Adam Killian, Adriano Carrasco, Donato Reyes, Edji Da Silva, Fabio Lopez, Fernando Torres, Goran, Marco Rubi and Valentino Medici. I've already published exclusive behind the scenes photos of this movie here and here. Lucas team shot this movie in UK and France back in September and October 2013.
Marco Rubi stars in two scenes of Gentle Men 10: Elite Class, you will see him get fucked by Goran in his second scene. Another highlight of the movie is surely when porn star Adam Killian gets DOUBLE-FUCKED by Fernando Torres and Valentino Medici!