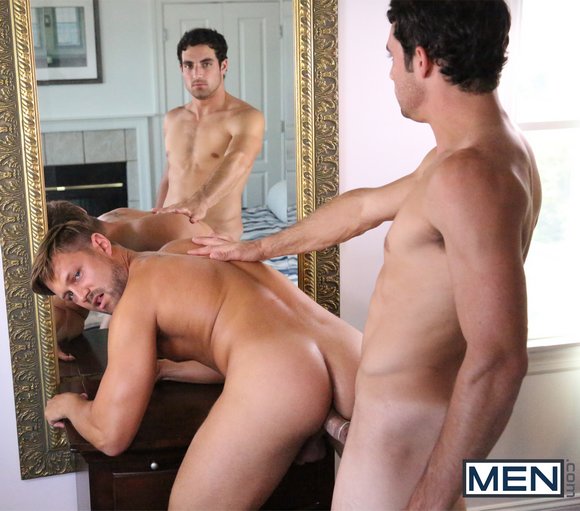 MEN.COM is releasing a new porn series directed by Marc MacNamara today. The series is called Retribution and starring Jack King, Bobby Clark and Travis James. In this first episode, you can watch Jack King tops Bobby Clark. The scene was filmed on Fire Island last June. Check out some behind the scenes here.
On Saturday, Men.com also released another porn series directed by MacNamara. This one is called Predator and you can watch Jarec Wentworth fucks Johnny Hazzard in the first episode.
Don't forget to watch the second episode on the porn series Affairs directed by Alter Sin in Spain. This scene features Christopher Daniels getting fucked by Paul Walker. And Saxon West fucks Trace Kendall in Insomnia Part 3.