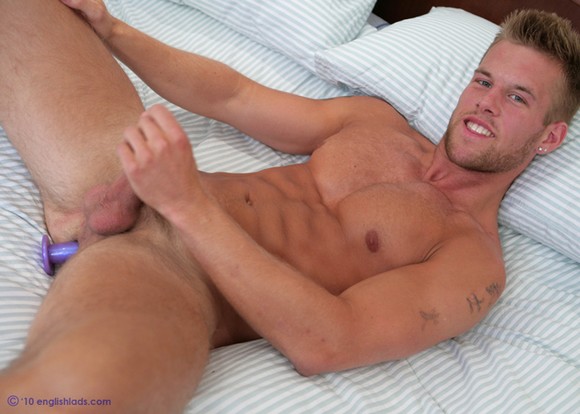 I found this news on Denz's blog, Men of Porn: Paul Walker revealed on his twitter that he just did a scene for MEN.COM with "top bloke" @rippedboi which is the Twitter name of Jon Saunders aka David Jones. Actually, this guy has so many porn names – Jon Saunders, David Jones, Mike Douglas, Pater Jackson, David Duke, Samuel, etc.
I first wrote about this hot guy back in 2009. He did many solo scenes with many porn studios – English Lads, UK Naked Men, Men At Play, etc. But never done any gay sex scene so far. Could he be the next Paddy O'Brian of 2014? Just like Paddy, he did a dildo scene once.
According to Paul Walker's tweet, it looks like Jon Saunders finally does gay sex scene and tops Paul for MEN OF UK. Who knows, he might be the next TOP TO BOTTOM at some point in 2014.

For now, check out Men.com's biggest orgy scene in "Daddy's Club Part 5″ with Johnny Rapid, Billy Santoro, Charlie Harding, Colby Jansen, Corey Haynes, John Magnum, Justin Dean and Robbie Rivers. Johnny Rapid gets DP'd in this scene!