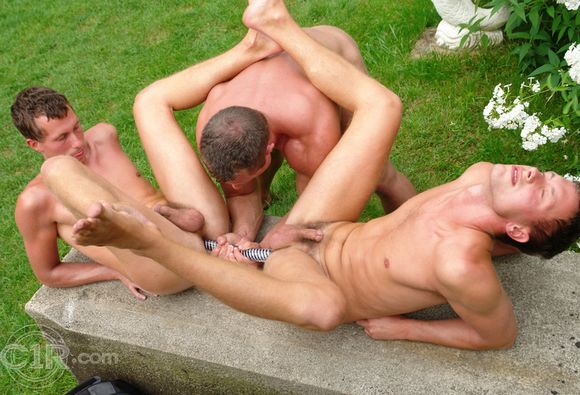 Watch out Peters Twins! There's another set of "Porn Twins" in town. The Richter Twins Adam Richter and Konrad Richter are no stranger to controversy themselves, they had fucked each other in Double Czech 2009.
Now they are back in the latest Double Czech film from director William Higgins, Double Czech: Twins In Lust from Channel 1 Releasing.
Apparently Bel Ami model Ennio Guardi has become twins expert now. He had flip flop fucked with Milo & Elijah (Peters Twins) at Bel Ami Online and now he fucks The Richter Twins in Double Czech: Twins In Lust (he's called Libor Kenda in this movie).
» Read the rest of the entry..