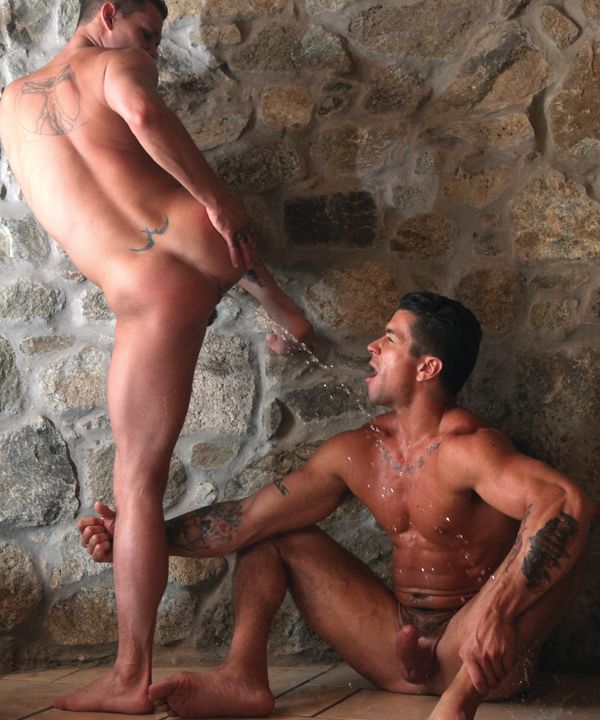 Porn couple Trenton Ducati and Tate Ryder are inseparable these days. They are happy lovers and working together in the U.S. And today you can see how it all began. LUCAS RAUNCH just released the first scene Trenton and Tate shot together, on the beautiful island of Mykonos. It's the first scene from the movie called PUSH IT OUT. It's a "water sport" porn movie. Spoiler Alert: this scene will give new meaning to "ass-to-mouth" sex play!
4 of 5 scenes were shot in Mykonos. You will see sexy gay porn star Edji Da Silva's bottoming debut and hottie Mathew Mason's first water sport scene in this movie. And the scene to keep an eye on will be released next week, "Edji Da Silva Stuffs Jonathan Agassi with Bananas." Everyone talks about this scene on the set when I was in Mykonos. It's definitely not for the faint of heart

And it's how Edji got his nickname "Monkey."

I will talk about it more next week.
And at the main website, LUCAS ENTERTAINMENT released a hot flip fuck between Brandon Jones and Lorenzo Star, from the movie Position to Fill.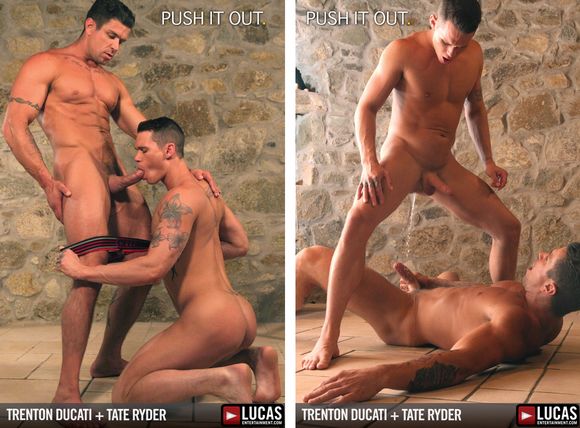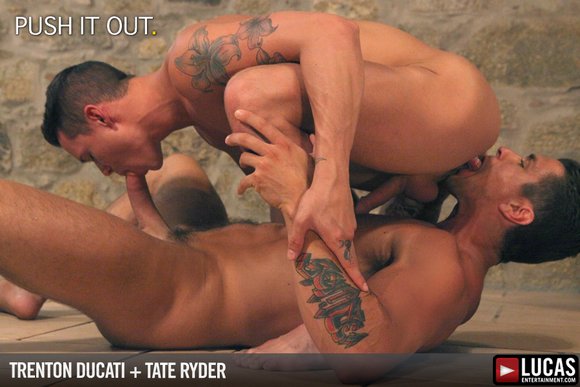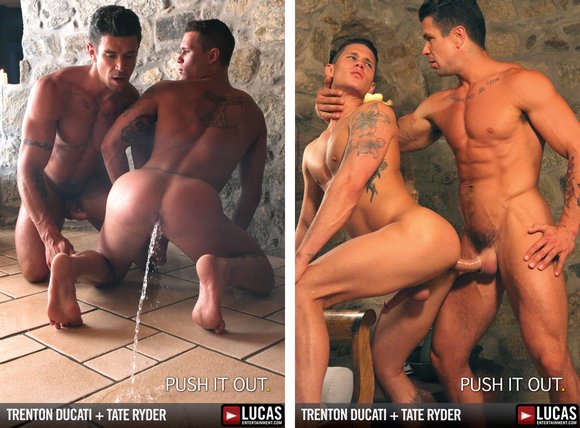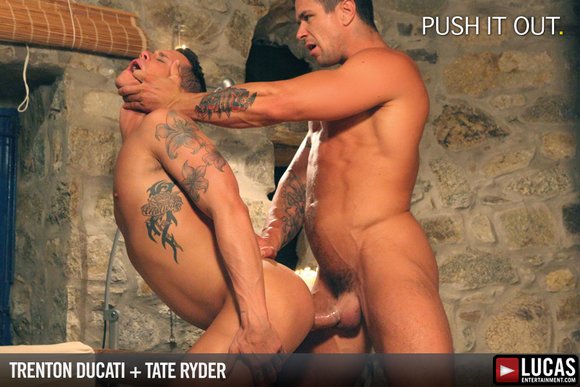 + Tate Ryder Squirts Water from His Ass for Trenton Ducati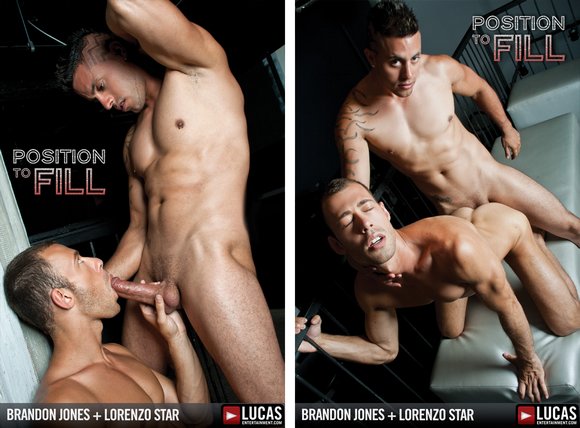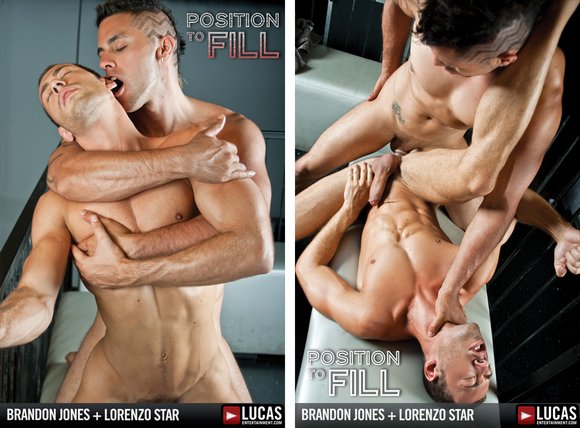 + Brandon Jones and Lorenzo Star Flip-Fuck