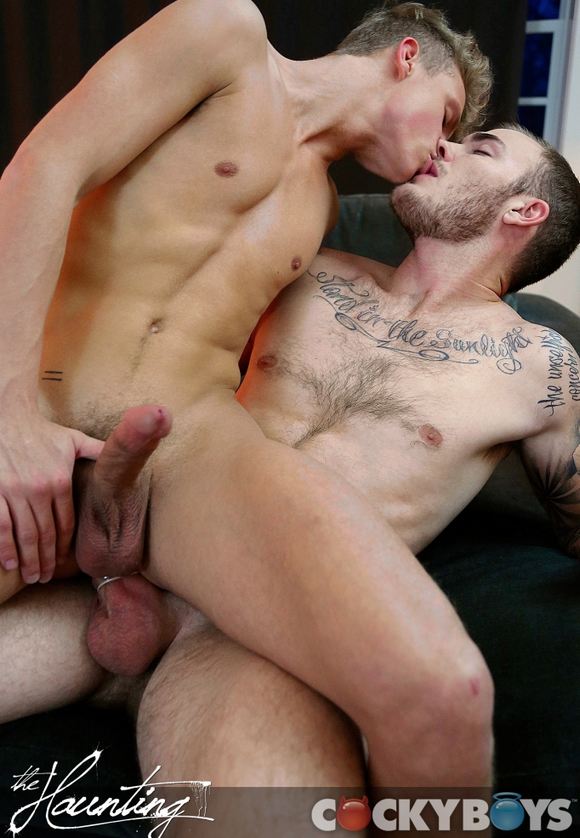 Christian Wilde – "I'm gonna fuck you in every room of this house"
Sorry, I know I shouldn't give away too much but I think Christian Wilde just deliver one of the sexiest lines in gay porn. Please watch this 7-minute trailer of Jake Jaxson's Haunting Pt 3: A Kiss Before Goodnight, the finale to The Haunting porn series from COCKYBOYS.COM. It's quite a unique gay porn experience with its top notch atmosphere, editing, score, script and videography.
Haunting Pt 3: A Kiss Before Goodnight is 51 minutes long and includes 2 sex scenes starring Christian Wilde, Max Ryder, Ricky Roman, Arnaud Chagall and special appearance by Jake Steel and Dale Cooper from part 1 and 2.
» Read the rest of the entry..