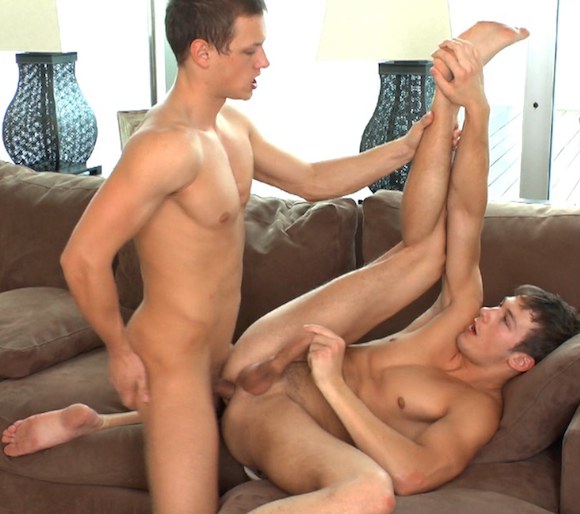 I think Marcel Gassion is one of BELAMIONLINE.COM hottest bottoms. This guy is handsome, has a great body, and he got fucked by 3 big cocks in his porn debut.

I was lucky that I got a chance to hang out with Marcel in Prague during the filming of Dirty Rascals, a co-production between Bel Ami and Nakedsword. Now I can assure you that this guy has a nice personality to match his good look. He's very sweet and funny. During the shoot, Marcel was the guy who picked me up from my hotel in Prague and drove me to the chateau where they filmed the movie every morning. It was a great experience for me.
For Brian Jovovich, I only met him on my last day on set. Too bad he doesn't speak English so I didn't talk to him. But OMG! This Brian has amazing body and nice ass.
And in this latest video from Bel Ami, you can watch Marcel Gassion gets fucked by Brian Jovovich.
» Read the rest of the entry..