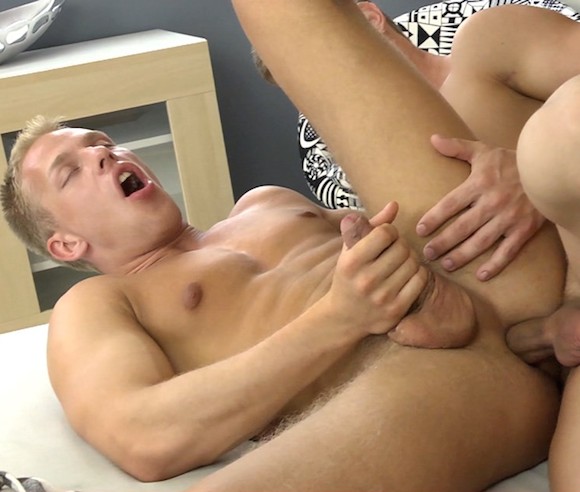 He is blond, he is muscular and he is a bottom! I'm talking about this sexy new porn model named Daniel Mathis.
BELAMIONLINE.COM has just introduced another hot muscle bottom in his first sex scene. We saw Daniel Mathis in his solo scene before and in his first sex scene you can watch Daniel Mathis gets fucked by Brian Jovovich condom-free.
I think Daniel Mathis is so hot and he stays rock hard the whole time and cums while getting fucked by Brian.

» Read the rest of the entry..