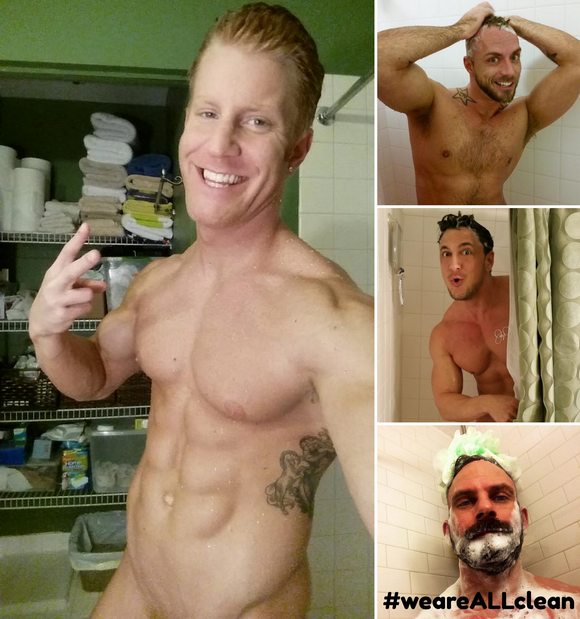 If you like ALS Ice Bucket Challenge: Gay Porn Star Edition, check out HIV Shower Selfie Challenge.
The concept is the brainchild of well-known HIV activist, Jack Mackenroth who has partnered with Moovz, the leading global gay social app, to launch the project. It's genius in its simplicity. We are now a selfie-obsessed culture and Mackenroth urges everyone to take a special selfie for an important cause.

"I was inspired by the use of the word 'clean', especially common in gay culture, to describe oneself as STI/STD free. Indirectly this implies that HIV-positive people are somehow 'dirty'", says Mackenroth. "I thought a PG or PG-13 shower selfie or Vine video would be a fun way that everyone could easily show their support on social media for finding a cure by using the hashtag #weareALLclean when they post their photo with the link. They then nominate 3 other people to participate and hopefully donate to the project as well."
You can read more info about this campaign here. Are below are photos of gay porn stars who support HIV Shower Selfie Challenge by sharing sexy photos of themselves in a shower.

Johnny V, Joey D, Jessie Colter, Samuel Colt, Matt Stevens, Blue Bailey, and Seth Fornea.
» Read the rest of the entry..