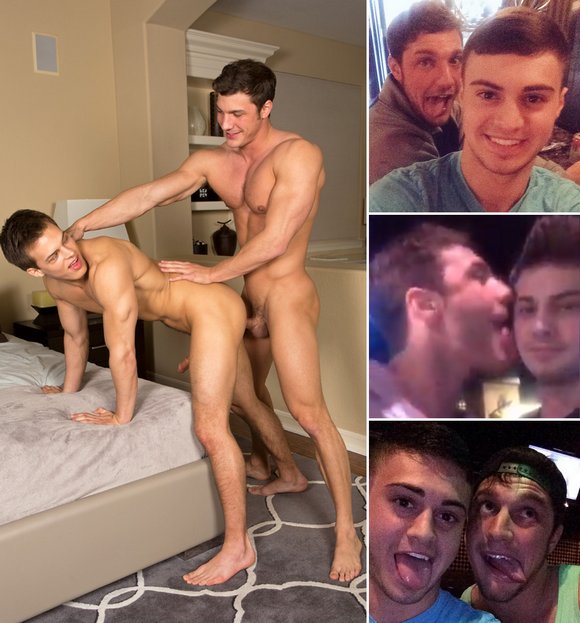 OK, since the adorable puppy didn't work last month, how about puppy eyed Hunter Page?
This week Sean Cody released another sex scene featuring hunky Brandon as a top (again). This time Brandon fucks Jayden.
Before you hit the comment section with the old complaints about Brandon not bottoming, this time let me distract you with these pictures of Brandon and cute friend and fellow porn star Hunter Page…
» Read the rest of the entry..