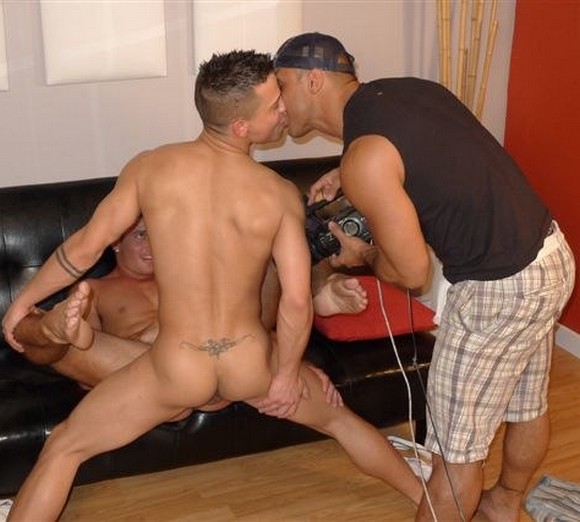 I like the exclusive interview of rising porn star Colt Rivers done by one of my collaborators, Patrick Sands. Here's Part 1 and Part 2 & 3 (which reveals his past as a director for one of Backstreet Boys' music videos).
Today I have another article by Patrick Sands. This time it's an interview with Brent Everett and Steve Pena. Congratulation to Steve who recently won "Best Personality" at Cybersocket Awards 2014.
…………………………
Patrick Sands: Brent Everett has been one of gay porn's biggest megastars for a long time (he never fucking ages, NEVER!) but his hubby and manager Steve Pena has his own following of devoted and loyal fans.
When I had the chance to chat with the guys, I found there was so much to talk about with these sex gods that I may need to keep going back to them over and over and over again.
» Read the rest of the entry..