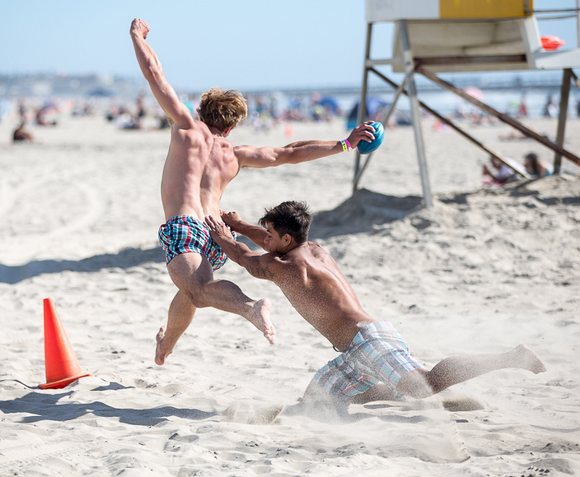 Last month, on August 23th, CORBINFISHER.COM flew a bunch of CF studs to San Diego for a meet and greet event with fans at Rich's Night Club. They also had a location shoot there as well. Check out these sexy pictures from their blog post, Surf, Sand, Sun and CF Studs showing 4 hot CF models Marc, Kellan, Ellis, and Jacob having fun on the beach.
As you know, a bunch of the guys went down to San Diego to meet fans and make an appearance at Rich's (a club in Hillcrest). While there, they were also sure to get some quality time in down on the beach! Of course, we have loads of sand and sun here in Vegas but for some reason shirtless football out in the desert isn't that popular? Either way, not only did the guys have a ton of fun down in San Diego but we were smart enough to have a camera around to capture their beach antics.
While we're waiting for their sex scenes filmed in San Diego, check out these hot videos they released this week: Rhett Piledrives Truman and Harper Breaks In Lance.
» Read the rest of the entry..