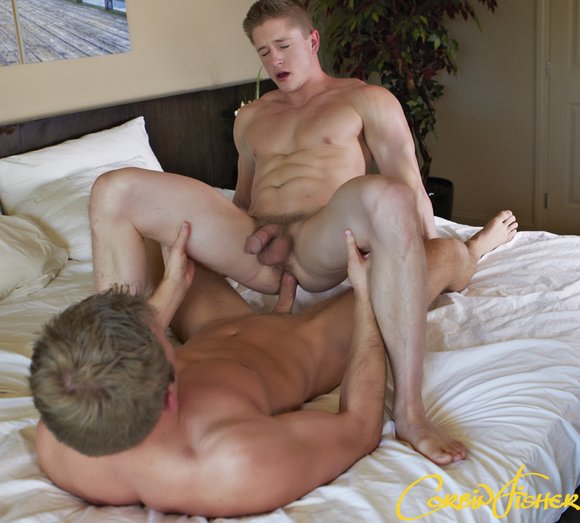 We've seen hot Corbin Fisher model Truman at CF Anniversary Party and in his first sex scene fucking Brayden. Naturally, now it's time to watch him get fucked!
Truman knew this day was coming when he first agreed to do any guy/guy action for us. As with all of the guys bottoming for the first time, there were some nerves and he was a bit anxious. Truman's easygoing attitude helped out, though, as he's just the kind of guy who eagerly leaps in to new things feet first and is always up for an adventure. As things got started here, I think the way Kenny goes about getting Truman's hole prepped really helped make the experience a pleasurable one.
Check out the preview photos from this scene Truman gets fucked by Kenny bareback in his bottoming debut.
» Read the rest of the entry..