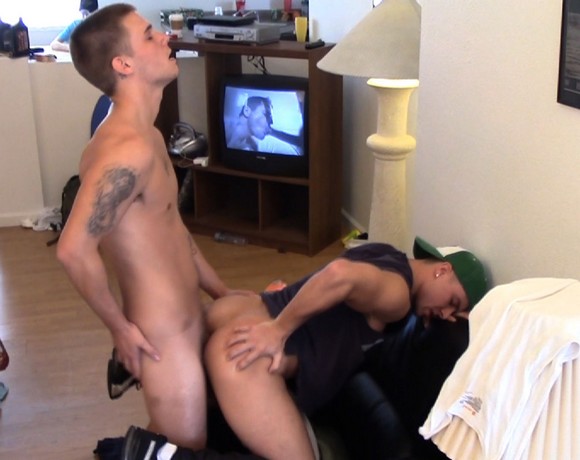 You have seen Eli Hunter gets double fucked in previous sex scene from SKETCHY SEX. I hope his fans will like this new video called "Closeted Big Dick." I've already published some behind the scenes photos and videos here. I think this scene was filmed around the same with this Queer Me Now video clip.
In this scene Eli Hunter gets fucked and creampied in the first half of the scene. But it's not the end, the sex doesn't have to end when the top cums, check out the preview photos and video below to find out why.
» Read the rest of the entry..