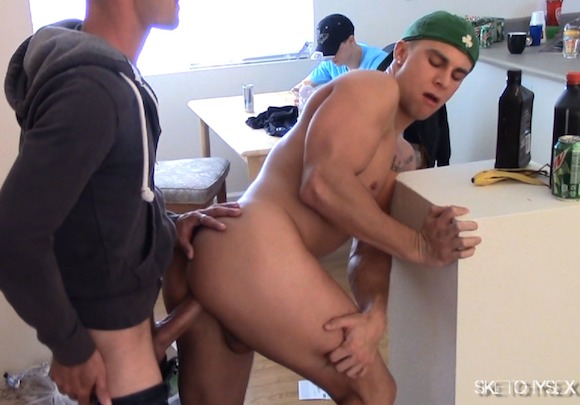 At the very beginning of this new video called "Fill Dumpster –> Exit" from SKETCHY SEX, Eli Hunter sticks a coca-cola bottle up his butt, I will add that to my growing list of "Unconventional Sex Toys Gay Porn Stars Stuck Up Their Asses."
Eli got so cock hungry he was fucking himself with a coca-cola bottle. While Nate had a lineup outside of random online hookups. We don't allow loitering here, we just ask that you dump your loads and get out. Unless you got 9+ then you can do whatever the fuck you want.
Nice to see insatiable power bottom Eli Hunter gets fucked by giant cock again. It seems like this video was filmed around the same time as this video clip where Queer Me Now Blog made an appearance.

Check out some behind the scenes photos from this porn shoot here.
» Read the rest of the entry..