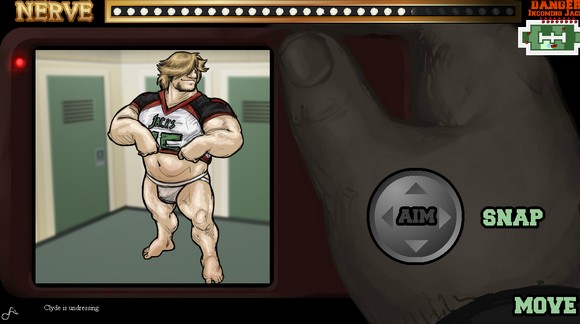 I haven't blogged about Gay Porn Flash Games for quite a while. Cruising Room is still my personal favorite, followed by Doug's Night Out.
And thanks to Ken, he introduced me to this new Gay Porn Flash Game called Fantasy Football Locker Stalker:
Have you seen this game? It involves you taking photos of a American Football players in certain states of undress. It quite fun and the most complex gay game I've seen and quite involves some skill. Best thing is the creator has made it free to download and I think he deserve some credit for making it and he even did a video on how to play.
» Read the rest of the entry..