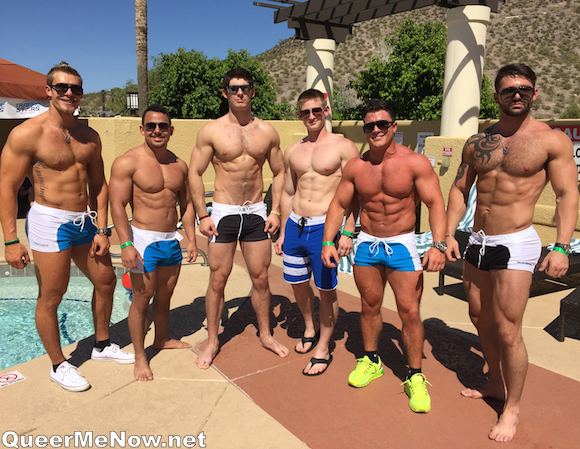 Today, Fratmen Zane from Fratpad introduced me to these 6 hunky gentlemen at The Phoenix Forum 2015. These guys Fratmen Maddox, Fratmen Benji, Fratmen Trent, Fratmen Gage, and Fratmen Sterling are so hot in person and their bodies are insane. Needless to say they are the focus of attention of everyone here at the event. Thanks Fratpad for providing eye candy.
I also got you the first ever pictures of their latest cast member to Fratpad, he is Fratmen Knox. You see this cute guy here on Queer Me Now first. His solo video is not released yet and you will see more of him on FRATPAD.COM.
Check out exclusive pictures of all these hotties below and one video clip of these Fratmen models hanging out by the pool.
» Read the rest of the entry..