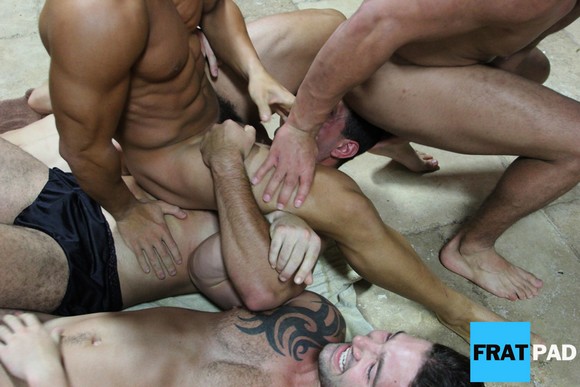 After their Naked Sport Event and a Trip To Hawaii, this part Friday, there was another big event at FRATPAD.COM. It's the initiation of a new FRATMEN named Angelo to Fratpad. Angelo gets initiated Fratpad style – testosterone-filled and homoerotic at the same time.
Full video is available in the Fratpad Archives (and don't forget to use their $9.95 Promo).
» Read the rest of the entry..