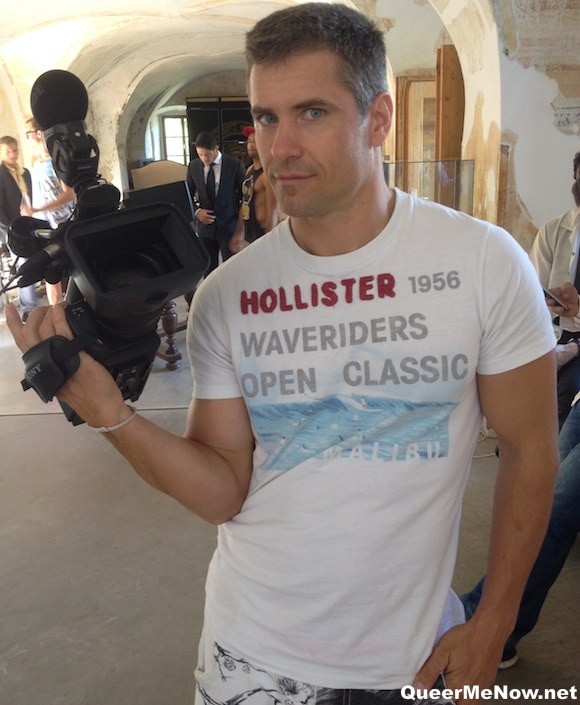 Today is a BIG day of filming Dirty Rascals. As you can see in the behind the scenes photos I took from the set. Mr. Pam and Leo Forte filmed with the entire cast today. From Connor Maguire, Tommy Defendi, Dato Foland, Darius Ferdynand to Bel Ami boys Kevin Warhol, Gino Mosca, Marcel Gassion, Tom Pollock, Claude Sorel, Rocco Alfieri, Tim Campbell, and Phillipe Gaudin. The chateau was packed with so many gay porn stars today. There were two legendary porn stars working behind the camera; Lukas Ridgeston filming behind the scenes documentary and Johan Paulik also shooting sex scenes in the chateau for Bel Ami website with a couple of models I've never seen before. (Too bad I was not allowed to take photos of those models.)
Tomorrow is going to be my last night here in Prague. That's so sad. NAKEDSWORD.COM and BELAMIONLINE.COM will continue filming Dirty Rascals until Wednesday but I will travel from Prague to Madrid this Monday to do on-set reports with Men.com (similar to this one) there. Wish me luck!
For now, check out these photos from the set of Dirty Rascals "funeral" scene.
» Read the rest of the entry..