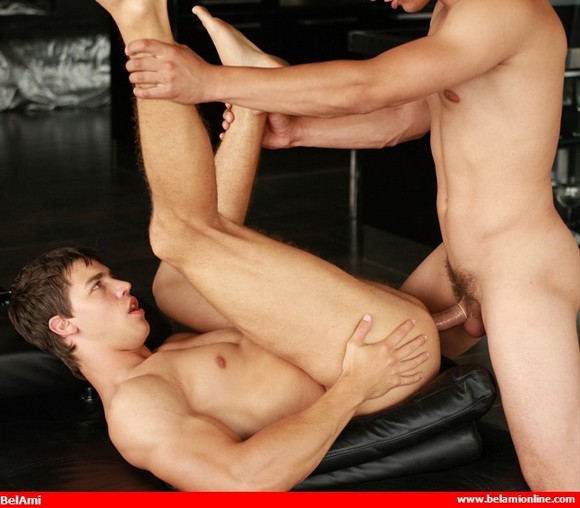 Hey guys! Mark this date, September 27th. It's the date that gay porn star Kris Evans is making his bareback bottoming debut! Yes, at the end of this month, you can watch Kris Evans gets fucked condom-free in a 3-way fuckfest with Jean Daniel and Adam Archuleta on BELAMIONLINE.COM. That date also marks the beginning of the Kris Evans' Bottoming Series his fans have been waiting for.
For now, check out this hot sex scenes released this week: Jim Kerouac fucks Misha Akunin, Scott Reeves fucks Tom Pollock, and Gaelan Binoche fucks Gino Mosca.
» Read the rest of the entry..