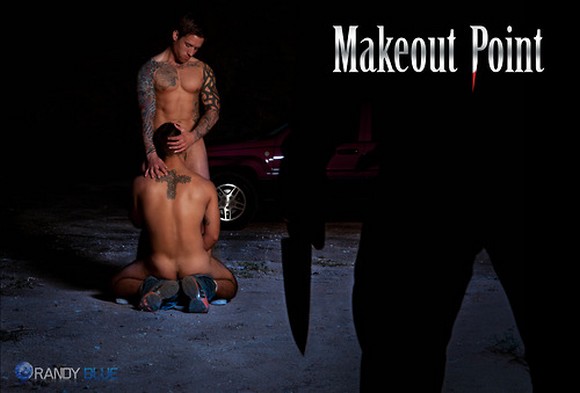 For fans of Halloween-theme gay porn from RANDY BLUE. They produced Boys Night Out (2011), Dangerous Games (2010) and When Stranger Cums (2009). And this year, their Halloween featurette is Makeout Point (to be released October 29th). You will see hot porn star Jordan Levine fuck a guy for the first time! (He did one oral scene with Chris Bines).
It wouldn't be Halloween without a scary Randy Blue update! Check out our latest video coming October 29th, 2012. It's Jordan Levine's first time going all the way. And the lucky bottom is hot scruffy newbie, Ian Parker. Also starring Cameron Marshall.
» Read the rest of the entry..