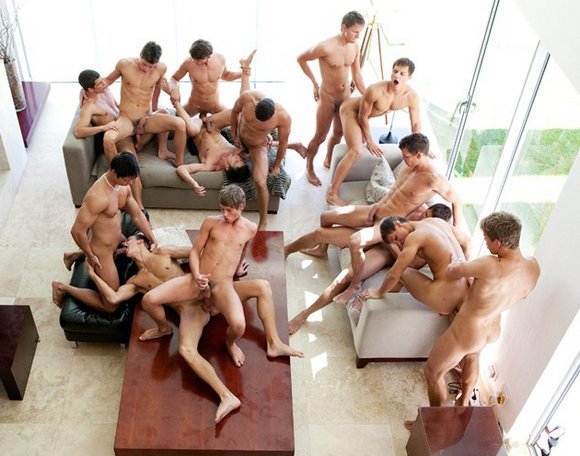 I received this message from Bel Ami – "October is orgy month at BELAMI ONLINE with 4 huge new orgies that feature nearly all of our newest boys, plus all of your favorite BelAmi studs". Catch the start of October Orgy month with the famous Lukas In Love orgy. This scene is a part of 2-DVD Orgies Collection.
Later this month, don't miss Bel Ami's massive 14-member orgy video shot in Cape Town, South Africa, for those who's not satisfy with Bel Ami 27 Stud Circle Jerk.
» Read the rest of the entry..