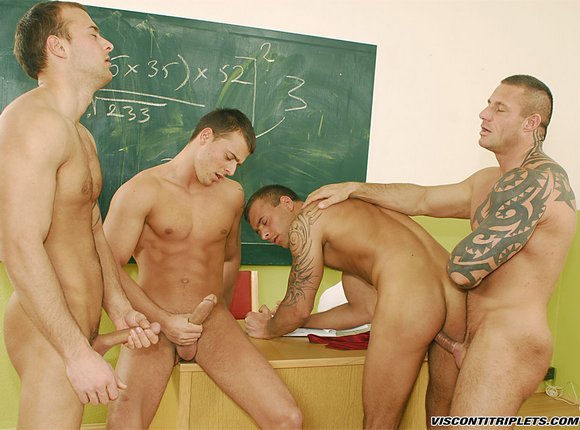 I almost forget about this gay porn only triplets, the Visconti Triplets. I didn't blog about them for a long time. I didn't see much interesting scenes to talk about from them. Well, until this one. They bottom for muscle daddy Jack Dragon (aka Chris Stone).
This time each triplets – Jason, Jimmy and Joey, sport a different tattoo on their left arm. It helps you identify which one is getting pounded by the muscle daddy.
» Read the rest of the entry..