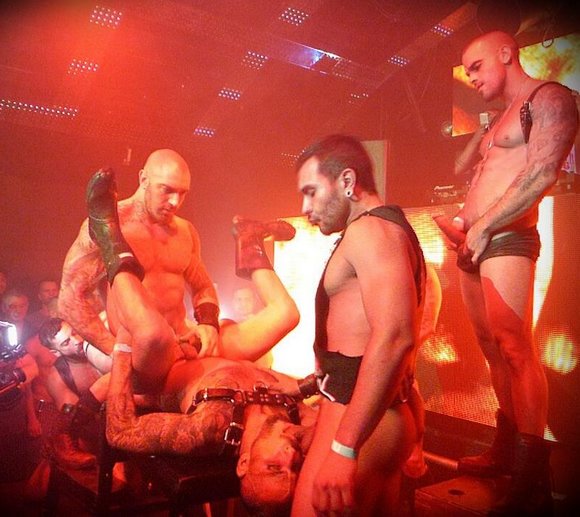 Last May, I posted a lot of photos and video clips taken by Jay Fuckeries from SEXCIRCUS 2014 where gay porn stars fuck live on stage in front of audience. Gay porn star Issac Jones and promoter Martin Princess has just held another event called SEXCIRCUS Pride Edition this past Saturday, June 28th, during the Pride Weekend in London.
Check out these hot photos from SEXCIRCUS Pride Edition 2014 by Jay Fuckeries (@joecums22) below. The event featured the live sex shows by porn stars Damien Crosse, Francesco D'Macho, Lucio Saints, Goran, JP Dubois, Sam Barclay, Jonathan Agassi, Abraham Al Malek, and Paco.
» Read the rest of the entry..