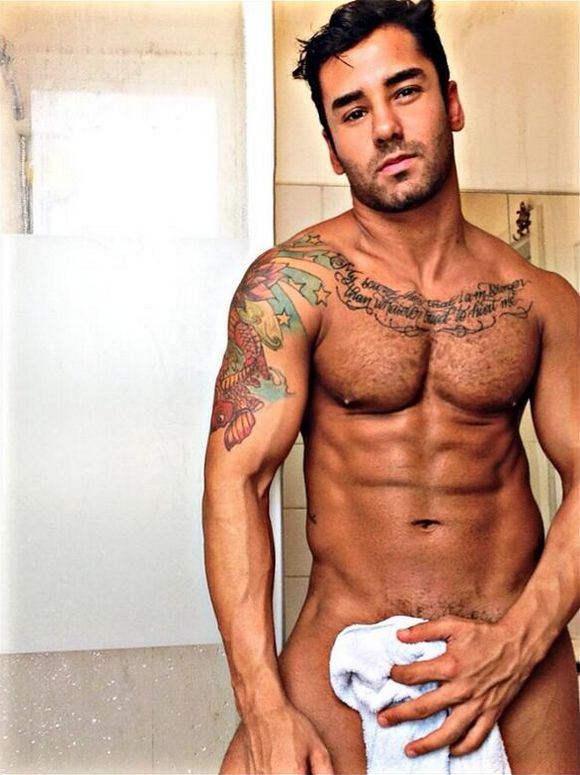 Bruno Bernal is the up and coming Brazilian gay porn star based in UK that I've been waiting for his porn debut. You can check out behind the scenes photos of Bruno that I posted so far here, here, here, here and here. Don't forget to follow Bruno on Twitter @BrunoBernalXXX. I like his goofy personality. Oh and he shares lots of sexy photos.
This weekend, it's time for Bruno to make his porn debut. You can watch Bruno Bernal tops Pedro Lucas in the new video from Bulldog Pit. And next week, UK Naked Men will release the video which you can watch Bruno Bernal jerking off to Jordan Fox fucking Jimy Fix.
» Read the rest of the entry..