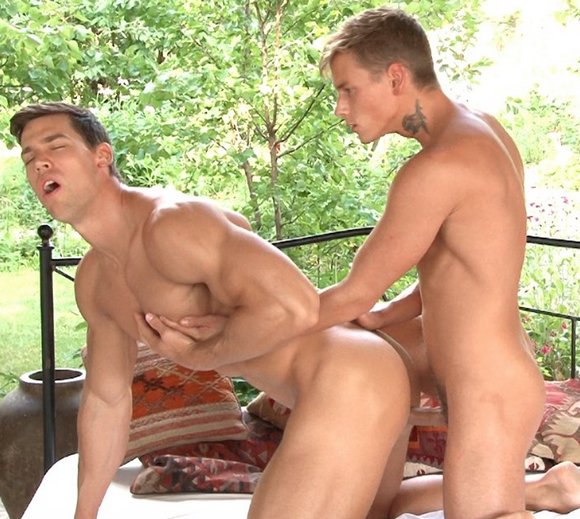 BELAMIONLINE.COM has just released the 3rd installment in the Fucking Kris series. And it's the scene I've been waiting for.
Last month, we watch muscular porn star Kris Evans gets tag-teamed by Adam Archuleta and Jean-Daniel bareback.
Today we have our most popular 'big boy', Kris Evans with everyone's favorite 'little guy', Kevin Warhol. Although the guys have been together in the past past, this is Kevin's first time topping Kris. Even though the guys are speaking English here we decided to give you some subtitles to help you out a bit.
I love a sex scene like this, when bigger guy like Kris Evans bottoms for smaller guy like Kevin Warhol.

But this scene is super hot because it's the hot guy like Kris getting fucked.
Don't forget to comeback this Saturday, because Bel Ami will release the fourth scene of the Fucking Kris series where Kris and Kevin are joined by Dylan Maguire and Marcel Gassion in a 4-way.
For now, check out preview pictures from this hot scene Kris Evans gets fucked by Kevin Warhol bareback below.
» Read the rest of the entry..