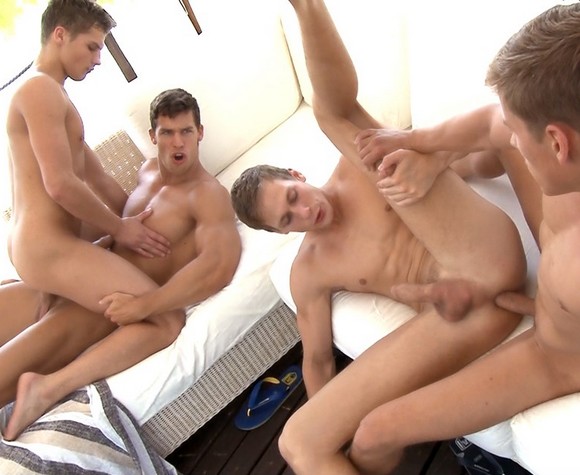 I hope you guys enjoy the hot sex scene Kris Evans bottom for Kevin Warhol last week. Now in the 4th installment in the Fucking Kris series. Porn stars Kris Evans and Kevin Warhol are joined by Bel Ami's power bottoms Marcel Gassion and Dylan Maguire.
The best part about this hot gay orgy starring Kris, Kevin, Marcel & Dylan is when Marcel Gassion shows that he really enjoys it so much that he cums hands free while Kevin is fucking him! "Hands Free Cumshot" (and Precum) is like a holy grail of gay porn these days.

Marcel Gassion is a very charming guy. I was lucky I met him on set of Dirty Rascals last month. Don't forget to check out my exclusive video of Marcel and Dato Foland.
» Read the rest of the entry..