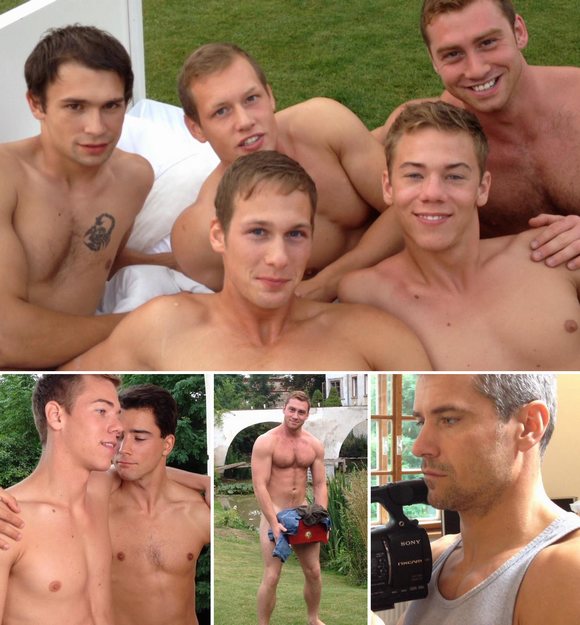 I'm so excited about this. Next week, NAKEDSWORD.COM and BELAMIONLINE.COM are releasing the first scene from their big budget porn movie DIRTY RASCALS filmed on location in Czech Republic. For those of you who follow my blog, you already know that I spent a week on set of this movie. It was filmed last July by Mr. Pam and Leo Forte in a chateau outside of Prague. [Dirty Rascals Exclusive Reports: Day 1 | Day 2 | Day 3 | Day 4 | Day 5] With legendary porn star Lukas Ridgeston filming behind the scenes footage for Bel Ami.
DIRTY RASCALS features the mix of gay porn stars from the US, Europe and Bel Ami models: Connor Maguire, Tommy Defendi, Dato Foland, Darius Ferdynand with Gino Mosca, Rick Lautner, Phillipe Gaudin, Marcel Gassion, Brian Jovovich, and Tim Campbell.
Spending a week on set, I have so many behind the scenes footage to share with you guys. Today I would like to ask you to sit back, relax, and enjoy my exclusive behind the scenes video of DIRTY RASCALS below.

» Read the rest of the entry..