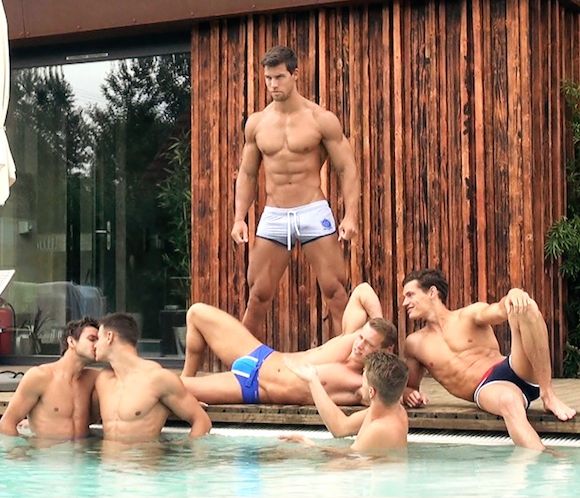 This past week BelAmi studios introduced hot new porn model named Kory Frazer from Budapest. He's pretty hot and has a nice toned body.
If you like the sexy Bravo! Addicted Sportswear 2015 campaign, you can watch the behind the scenes video featuring hot BelAmi porn stars Kris Evans, Jack Harrer, Andrei Karenin, Brian Jokovich, and Jean-Daniel as well.
For the condom-free sex scenes, you can watch Dario Dolce fucks Claude Sorel, Jason Clark fucks Tom Pollock, and Johnny Bloom fucks Rocco Alfieri raw.
» Read the rest of the entry..