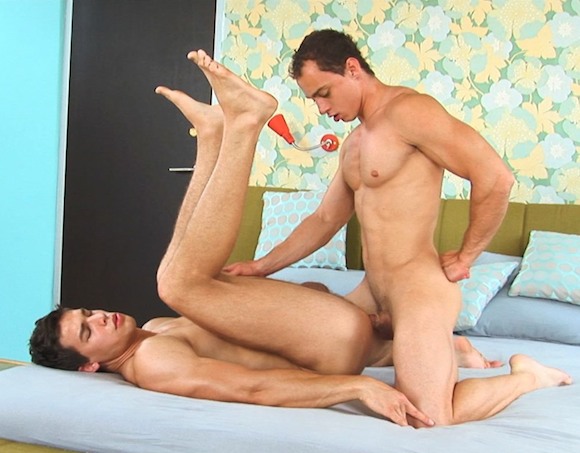 I'm a fan of hot gay porn star Kris Evans. He made his bottoming debut in 2010 where he got fucked by Manuel Rios and Vadim Farrell and there was a photo set of Kris Evans getting fucked by Brandon Manilow released in 2011.
This week BELAMIONLINE.COM released this hot sex scene Kris Evans bottoms for Hungarian model Kristof Esterhazy. It's always nice to watch big and muscular stud like Kris Evans with his muscled legs in the air and getting his butt fucked!
Apparently, this scene IS the first time Kris Evans get fucked ever. George Duroy archived this scene at the time in case it was the only time that Kris agreed to bottom. Lucky for us, you will see more of his bottoming scenes because BELAMIONLINE.COM is showing this to you now as a precursor to KRIS EVANS' BOTTOMING SERIES coming your way in Fall this year. This is THE best news of the year 2014 for me! Can't wait.
» Read the rest of the entry..