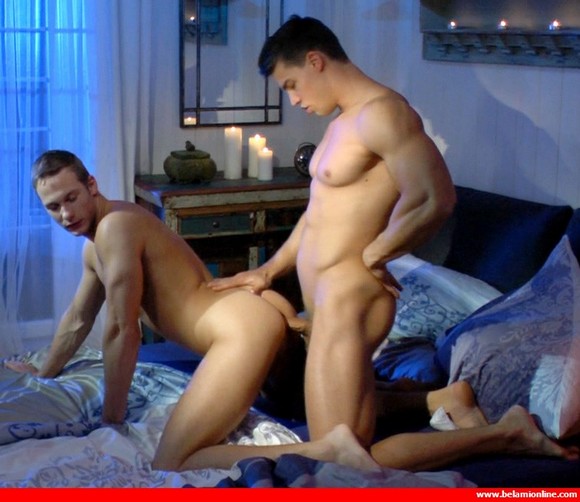 This February, BELAMIONLINE.COM celebrates the Valentine's Day with 3 romantic night scenes.
Filming at night gives us a chance to play with lighting that we are not afforded during day time shoots, and the results can be softer and more romantic. Judge for yourself here with one of our best tops, and one of our most talented bottoms.
In the first romantic scene, you can watch Bel Ami's popular porn star Kris Evans fucks sexy newcomer Marcel Gassion. In the climax of this scene, Kris cums on Marcel's butt hole and then takes Marcel's load in his month.
» Read the rest of the entry..