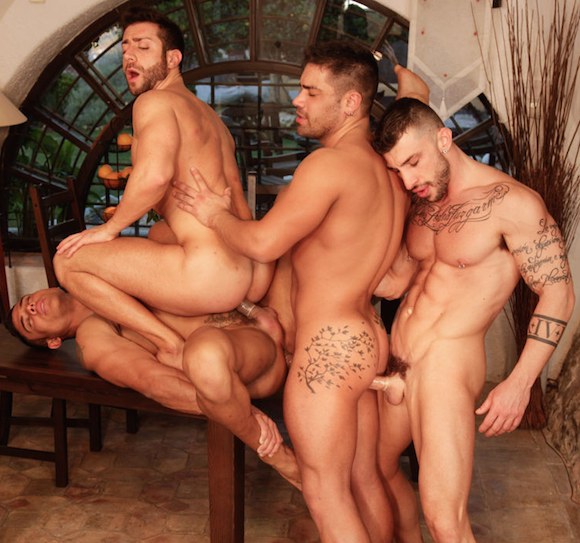 If you like Marco Rubi, David Kadera, Jan Faust & Mirek Ceslar Orgy and Marco Rubi, Wagner Vittoria, Diego Lauzen, Tomas Friedel Orgy from Kristen Bjorn, I'm pretty sure you are going to like this newest orgy from KRISTEN BJORN.
In this chapter 7 from the new movie "The Secret Gift," you can watch a hot orgy scene starring hunky porn stars Wagner Vittoria, Diego Lauzen, Valentino Medici and Sergio Serrano. my favorite part is definitely their train-fuck position (pictured above).
» Read the rest of the entry..