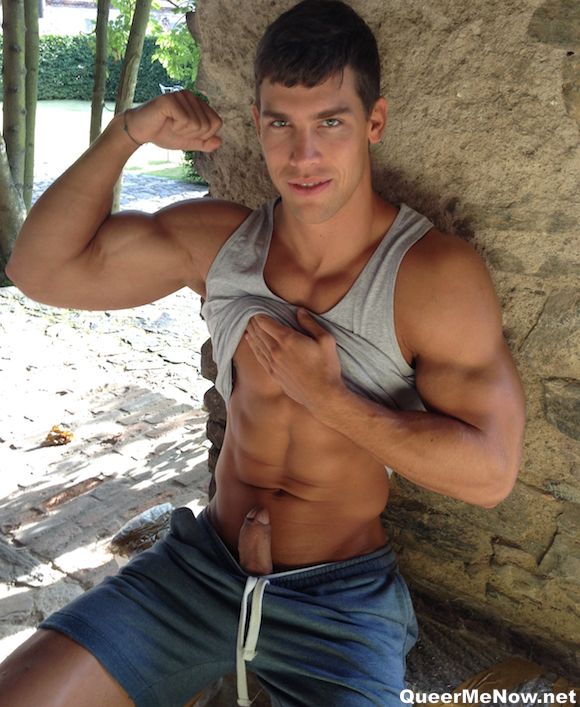 Yesterday was my last day on set of Dirty Rascals in Czech Republic, a co-production between BELAMIONLINE.COM and NAKEDSWORD.COM. That's so sad but I tried to make the most out of my last day on set. Oh, and as response to some readers. This movie is not a bareback movie, all models use condom.
It was also a hectic day at the chateau because Bel Ami also filmed its own orgy scene there. That's right, Nakedsword and Bel Ami filmed two orgy scenes simultaneously yesterday. The property was filled with moaning sounds all day. It's quite a surreal experience for me. It's amazing to hang out with all these gay porn stars: Kris Evans, Connor Maguire, Gino Mosca, Kevin Warhol, Marcel Gassion, Rick Lautner, Dato Foland, Phillipe Gaudin, Vadim Farrell, Darius Ferdynand, Brian Jovovich, Tim Campbell and Lukas Ridgeston.
» Read the rest of the entry..