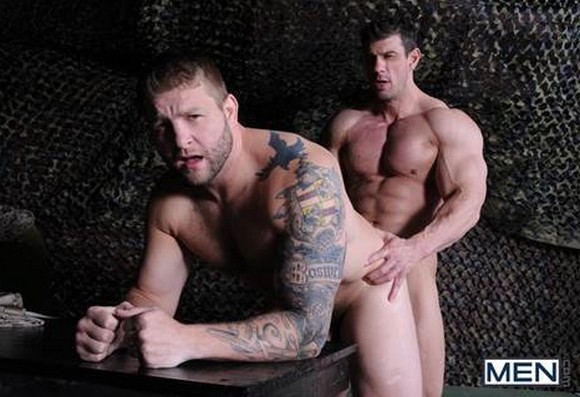 August is going to be a great month for fans of Colby Jansen because MEN.COM is about to release 4 hot scenes he's featured in. The highlight, as I mentioned last week, is the scene Colby Jansen bottoms for big bodybuilder Zeb Atlas. The XXX preview video is online now.
Another porn series to keep an eye on is "Men In Ibiza." This is one of the longest porn series on Men.com. Filmed on the island of Ibiza, I've posted some behind the scenes photos here. And in the second episode, you can watch porn star Paddy O'Brian gets fucked by Abraham Al Malek.
Check out some previews of the upcoming hot scenes from Men.com this August below: Sebastian Young bottoms for Jarec Wentworth, Topher DiMaggio tops Colt Rivers, Colby Jansen flip-fucks with Dirk Caber, 3-way with Jaxton Wheeler, Tom Faulk & Topher DiMaggio and more.
» Read the rest of the entry..