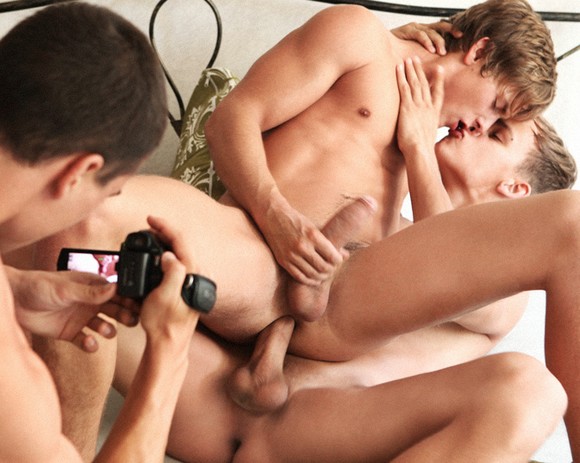 I'm a fan of this type of porn video from BELAMIONLINE.COM. It gives viewers a glimpse of what's happening behind the scenes at the same time. A mix between porn and documentary, a "porncumenary" I guess.
When Kevin first started expressing an interest in learning how to do the behind the camera part of the job, we were more than happy to encourage him. Not all boys have an interest in it, and even fewer have a talent for it, so George thought we would let him try and see how it goes. Obviously we were not going to be so mean as to leave him all by himself, so Luke has decided to give him a few hints and tips as to how it is done. The thing is though, sometimes Luke's hints and tips involve more than just camerawork!
In this video, porn stars Kevin Warhol, Gino Mosca and Luke Hamill take turns filming and fucking each other. It's so hot watching Gino (with a hard on) filming Kevin cums while getting fucked by Luke.
» Read the rest of the entry..