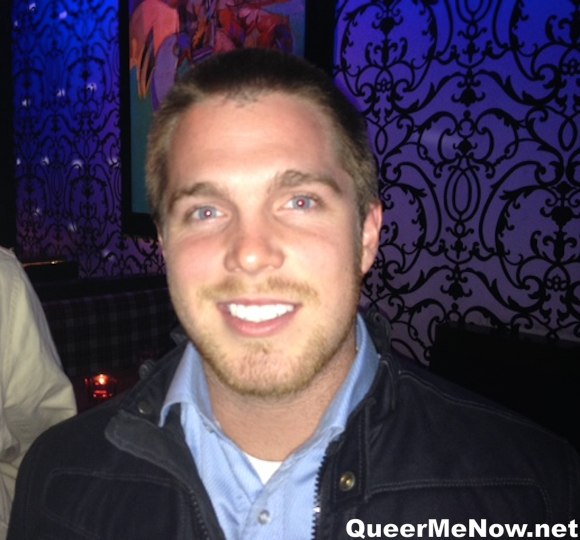 Hello guys! I'm still on my vacation in North America, I just left New York the other day and now I'm in Montreal. Look who I just met!!! The MEN OF MONTREAL star himself, Marko Lebeau! He is so sweet and sexy in person. It's always nice to meet one of the porn stars you have a porn crush on for quite a long time.
I enjoyed having dinner with guys from Buddy Profits and Men.com last night. They were an awesome host and gave me a warm welcome to Montreal. (It's a little bit too chilly here for me yesterday). After dinner, they took me to Stock Bar to get the full-on "Men of Montreal" experience. No, I didn't take any picture there. The whole point of this blog entry is to tell you guys that I'm sorry if Queer Me Now Blog is not updated as often as it used to, yours truly is having great time in Montreal!
Note: If you go to Stock Bar, get a lap dance from Thierry and Gab, they are amazing!