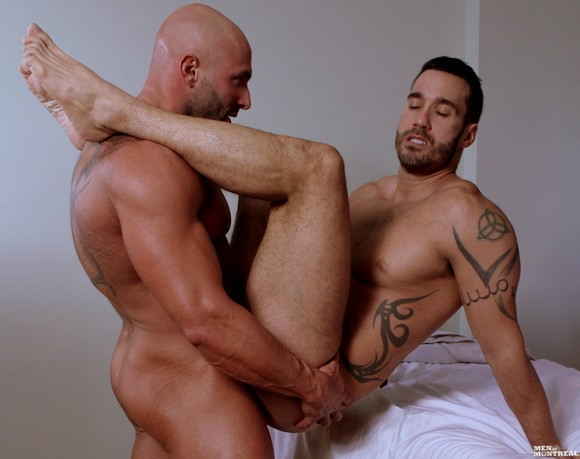 This week Queer Me Now Blog gives away one FREE 1-month membership to the FIRST reader who use this promo code NaughtyGiftmon on the join page of MENOFMONTREAL.COM. If the free membership has already been awarded and you see a message saying the promo code is no longer valid, you will get 50% OFF the regular membership price for 100 other Queer Me Now readers.
This week MEN OF MONTREAL released this hot scene "Toying With The Masseur" where bodybuilder Max Chevalier fucks Alexy Tyler.
» Read the rest of the entry..