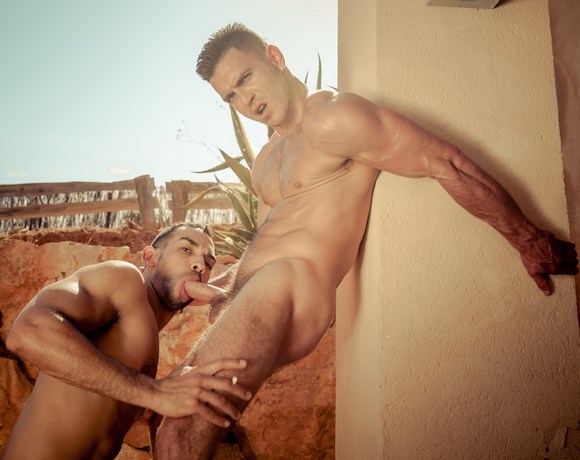 This is the porn series I've been waiting for ever since I saw the behind the scenes pictures from Alter Sin's porn shoot in Ibiza back in June. MEN.COM is releasing the first episode of MEN IN IBIZA today. In Part 1, you can watch popular gay porn star Paddy O'Brian fucks Juan Lopez.
In case you didn't familiar with Juan Lopez, he made his porn debut getting fucked by Denis Vega for Kristen Bjorn. Then he did two sex scenes for Lucio Saints website.
Next week, August 14th, you can watch Paddy O'Brian BOTTOMS for Abraham Al Malek in "Men In Ibiza Part 2."
» Read the rest of the entry..