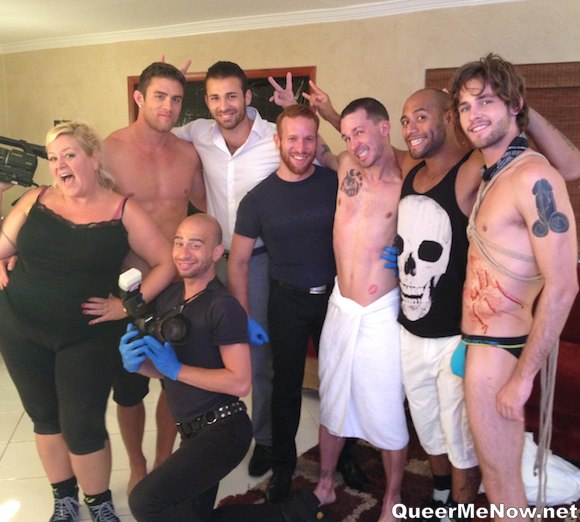 This past Saturday, Queer Me Now Blog sneaked in on the set of an upcoming gay thriller A Wicked Game, a co-production between NAKEDSWORD.COM and MEN.COM in Fort Lauderdale, Florida. It's surely a funny (and quite bloody) porn shoot. I got a chance to meet two former Sean Cody models Pierce and Jarek, now Falcon exclusive Ryan Rose and Men.com exclusive Jarec Wentworth in person. They are so HOT!
I also met cutie Duncan Black and James Hamilton there along with director Mr. Pam, Leo Forte, Element Eclipse, and Steven Ponce. A Wicked Game is directed by Mr. Pam and written by Leo Forte.
I don't want to spoil the story of this CSI-Miami-meets-Dead-Calm porn thriller for now. But from the behind the scenes pictures I took from the set below, you will see that someone gets murdered.
Stay tuned, I will post exclusive behind the scenes videos and interview with the cast very soon.
» Read the rest of the entry..