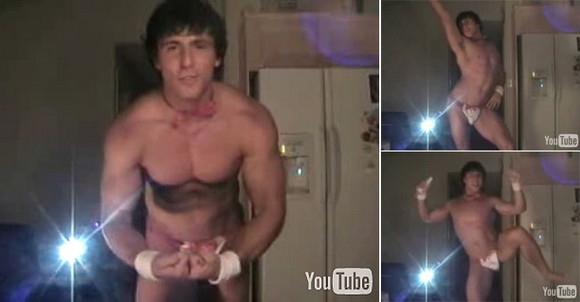 Will Randy Blue's model Reese Rideout become the next YouTube sensation? Time will tell. Reese (or someone at Playgirl) just post this übersexy + überfunny video of Reese does the Hula Hoop on the Wii Fit under the name Nicholas Ryan (It's the name he use for upcoming Playgirl magazine Nov. '08 issue). And it goes viral!
This hot video was picked up by many mainstream blogs; Kotaku and GoNintendo, two of the most popular video game blogs around, Towleroad, Gay Gamer. The list goes on and on…
And I REALLY LOVE IT. It's one of the best porn star video on YouTube. I just laugh the whole time I watch it and it also turns me on at the same time

» Read the rest of the entry..