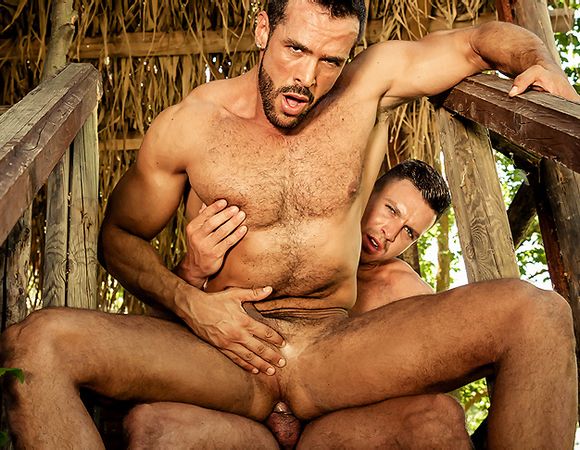 Men In Ibiza has become one of my favorite porn series now with porn star Paddy O'Brian stars in 4 sex scenes beautifully filmed in Ibiza, Spain. We watched Paddy tops Juan Lopez in Part 1, gets fucked by Abraham Al Malek in Part 2 and fucks Tony Gys in Part 3.
This week, in Men In Ibiza Part 4, Paddy's co-star for this scene is hunky Spanish porn star Denis Vega. Watch the XXX trailer below, the scene begins with Denis jerking off by the sea and the portion where Paddy O'Brian fucks Denis Vega is pretty hot!
» Read the rest of the entry..