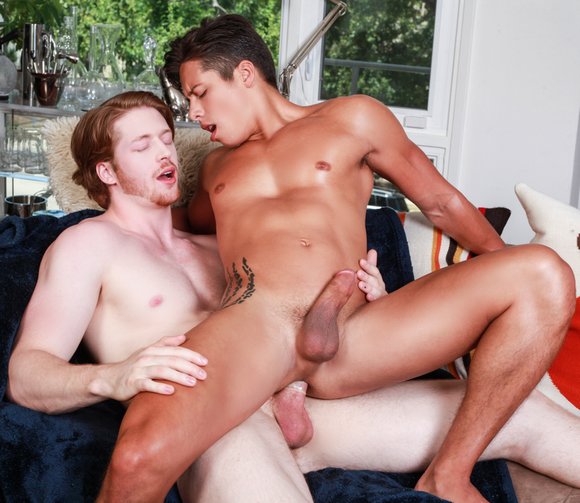 Check out these interactive Youtube videos from WehoLife featuring two Randy Blue porn stars Diego Sans and Travis James.
Porn stars Diego Sans and Travis James prove they're as smart as they are sexy in a series of interactive videos for WehoLife, an online HIV prevention project of Los Angeles LGBT Center and the City of West Hollywood. The interactive series features sexy, silly videos on how to use a condom, finding HIV/STD testing resources in West Hollywood, and a HOT Strip Survey where the guys take off their clothes to reward users for responding to questions.
This week Randy Blue introduces two newcomers – Elijah Alexandrov (He looks like younger and cleaner Colby Keller) and Scotty Marx. In their porn debut video, Scotty Marx gets fucked by Elijah Alexandrov.
» Read the rest of the entry..