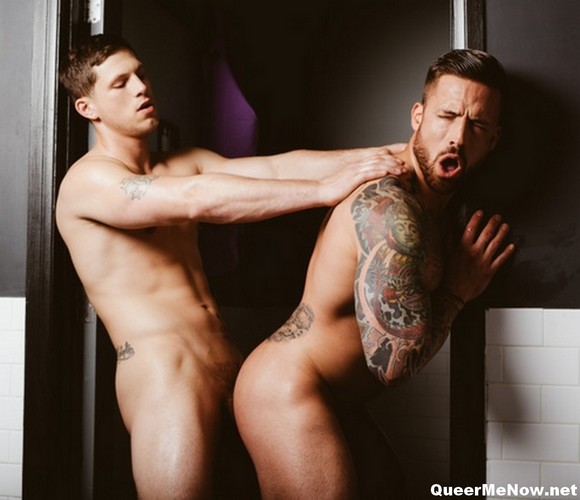 This Friday, August 22, RANDYBLUE.COM debuts the episode 7 of Welcome to L.A. – West Hollywood.
This time we take you to West Hollywood on the Night of Pride. Bad Guy, Jordan Levine and his body guard, Roman Todd get their drinks spiked. They end up flip fucking in the bathroom at West Hollywood's Revolver Club. Featuring cameos by Zane Porter, Angel Santiago and Jay Landford.
That's right! Hunky porn star Jordan Levine gets fucked in this video! It's a flip-fuck scene with Roman Todd. Check out some preview pictures and video below.
» Read the rest of the entry..