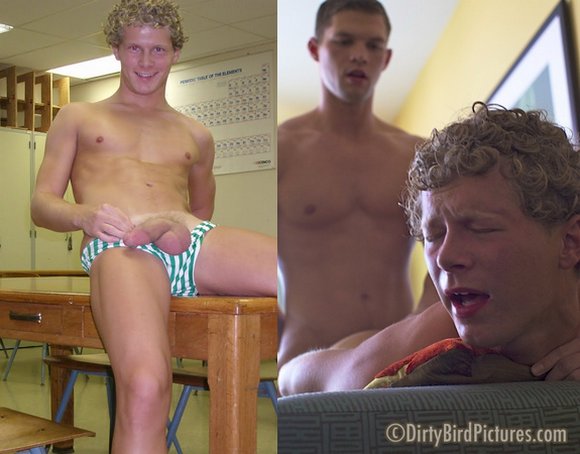 Did you guys remember the exhibitionist who called himself Hawaii Speedo Student? The cutie who uploaded that popular / controversial Xtube video of himself jerking off in a classroom and almost got kicked out of school. I think he just got a job that's perfectly suitable for him… PORN!
He recently wrote a lengthy blog post about his First Real Porn Shoot last Sunday. He worked with Dink Flamingo of ACTIVEDUTY.COM and Dirty Bird Pictures shooting the DVD project which included two duo jerk off scenes and two hardcore scenes. "Hawaii Speedo Student" bottoms in both sex scenes. He gets fucked by Shawn (Sean Cody model Glenn) and muscle stud Kaden Saylor!
He also mentioned his possible "whole series of projects with Dirty Bird in the future" and even "some discussion about having next project be a collaborative one with Brent Corrigan."
» Read the rest of the entry..