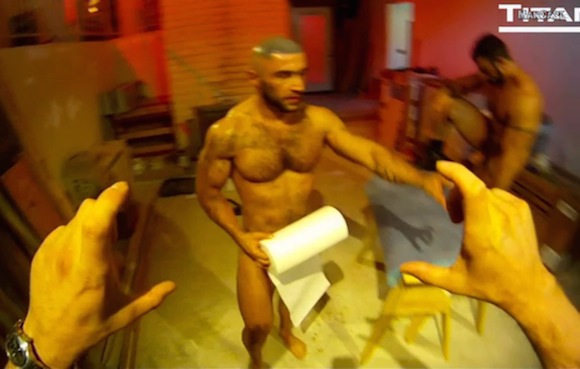 Jasun Mark just uploaded this cool and funny clip of Brian Mills directing the opening sex scene of INCUBUS with porn stars Francois Sagat, Shay Michaels and Spencer Reed. The video gives you behind the scenes look of the gay porn set from the director's point of view! (with some hilarious moments when they all doing a spontaneous group impression of Shay Michaels' cumming).
In this video clip, they were testing the GoPro camera. But imagine this, I think it would be cool if in the near future, all porn directors would wear Google Glass to record what they experience on porn sets.
» Read the rest of the entry..